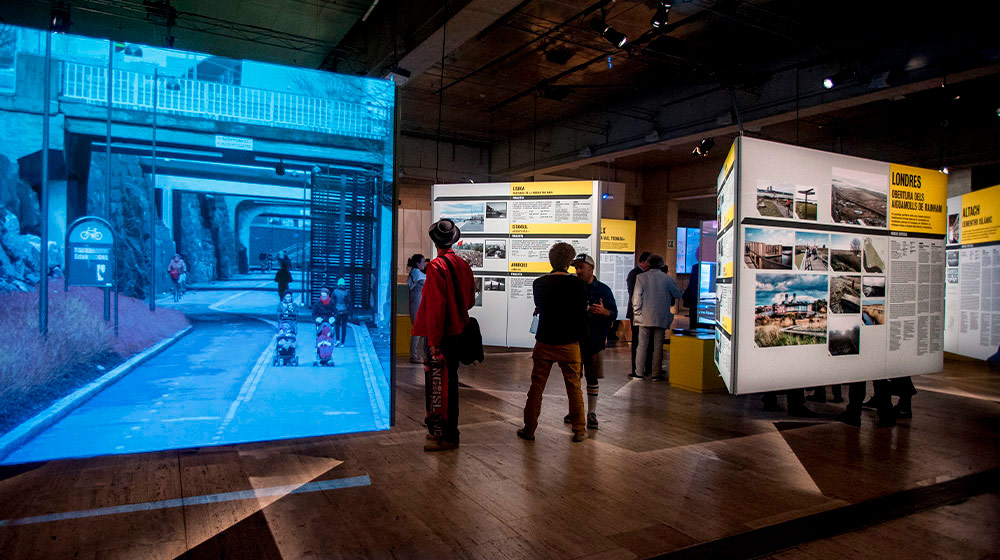 Shared cities
European Prize for Urban Public Space 2014
Architecture and urban planning are essential tools that condition the collective life of cities and determine the use and the political and social relations these contain. In 2000 the CCCB and the Institut Français d'Architecture decided to create the European Prize for Urban Public Space in order to collect and disseminate urban interventions that promote the public character of the city and its capacity for social integration across the continent.

Each edition of the Prize is accompanied by a touring exhibition that offers the possibility to consult the original material of all the contestants and presents the winners of previous editions. The exhibition is conceived also as a consultation space through photographs, videos, original material from the projects and multimedia consultation points. The intention is to create in the visitor the impression "of entering" in these recovered public spaces.

Apart from information of the latest edition of the Prize, the visitor can consult CCCB's archives about the city and urban space and can watch videos with statements from the jury members and their work and last Awards ceremony. The space also provides a connection point with the European Archive of Urban Public Space that collects some of the most significant interventions of public space that have taken place in several European cities over the last twenty years.
Lines of work
See the list of projects available for taking on tour