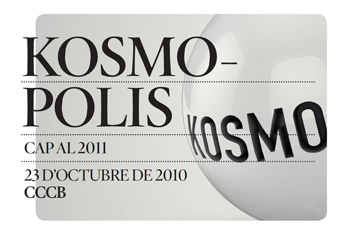 Kosmopolis
Kosmopolis 2010 Special Events Day
Towards 2011
The 2010 edition will be a prelude to Kosmopolis 2011, a special workshop dedicated to three topics: the BookCamp, the exhibition Small publishers, great books and the conferences by Zygmunt Bauman, Prince of Asturias Award for Communication and Humanities 2010 and Lawrence Lessig, one of the creators of Creative Commons.
Related contents
Interview
Lawrence Lessig speaks on his lecture about copyrights and will also explain the trial around Finnegans Wake, which he won against the heir of James Joyce.
Lecture by Zygmunt Bauman
The Polish sociologist speaks in this lecture about power and opportunities inequality, one of the consequences of the liquid modernity.