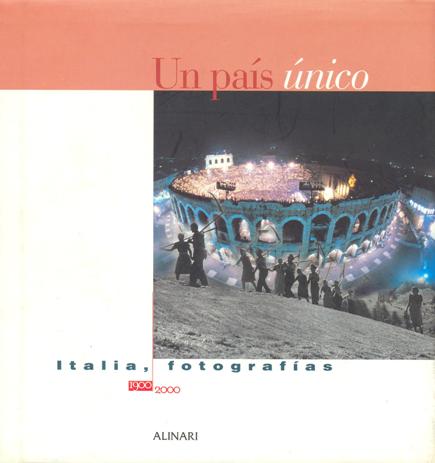 Un país único
Italia, fotografías 1900-2000
The idea behind the exhibition A Unique Country was to understand a country and its most recent history by means of the sense of sight, through the eyes, and this is what the catalogue aims to convey. It is a book of photographs which describes society, territory and the historic trajectory of the last one hundred years of the country that is Italy. These images are open to different interpretations, they represent a point of view and therefore form a many-faceted collection which sketches out differing views of a single country. It is a book full of contrasts because it speaks to us of a country which is full of contrasts and because it does so through the eyes of Italy's foremost photographers. In short, it is a catalogue which, using the subjectivity of original photography, presents us with a multiple reality, that of a unique country like Italy.
Authors: Cesare Colombo, Italo Zannier, Irene Bignardi
Publication year: 1998
Pages: 268
Dimensions: 18 × 18 cm.
Images in B/W and colour: 180
ISBN
88-7292-242-9 (castellano)
Edition
Alinari