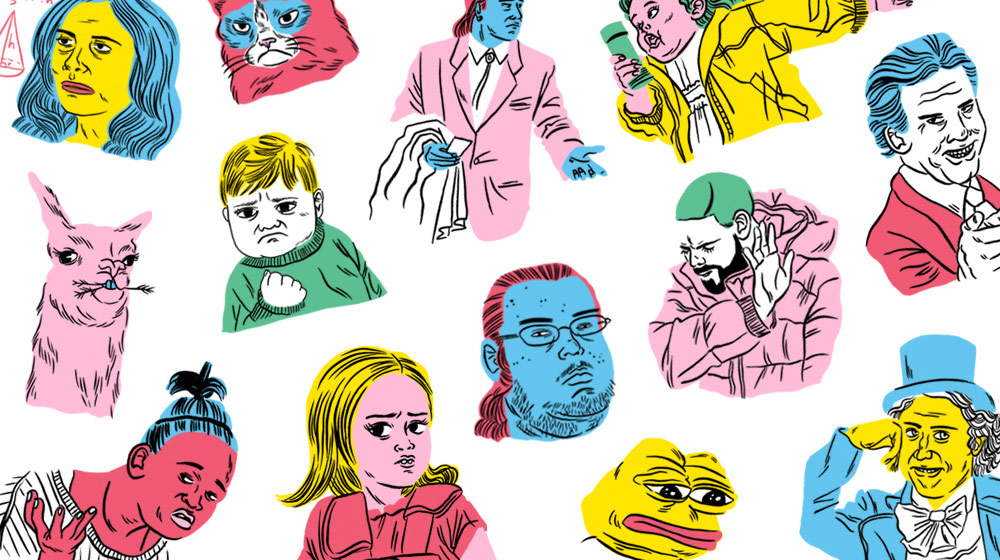 Memefest
The online digital folklore and humour festival
Memes have become part of our everyday life, transforming the way we relate with each other and comment in public. Memefest is a celebration of this free, popular and uncontrollable form of communication, where leading figures in digital humour and creation reflect on how we laugh and communicate today.
The Memefest is a tribute to digital culture and the Internet, to creation from anonymity and the absence of any defined authorship, to the remixing of contents, to the speed and ephemeral success of ideas and of images, to user communities with their own codes and humoristic languages, to ugliness that attracts us and to the popular tales that are expanding thanks to networked communication.
A celebration of digital folklore and humour on the Internet
Related contents
I, meme
The artist Samantha Hudson talks about her experience as a creator of humorous and political content on social media, interviewed by the journalist and anthropologist Christo Casas.
Hook, line and sinker!
The Internet is a place full of complex and unregulated relationships between creators, audiences and corporations. We propose a journey through the dysfunctional aspects of the "far west" of the new creative industry – self-exploitation, political toxicity, waves of hate, ...
Full list of previous activities
A celebration of digital folklore and humour on the Internet
A celebration of digital folklore and humour on the Internet
The online digital folklore and humour festival