Gustavo Schwartz
Scientist, writer and director of the Programa Mestizajes
Gustavo Ariel Schwartz earned a PhD in Physics from the Universidad de Buenos Aires in 2001, and completed research stays in the United States, Sweden and Spain. He is currently a tenured scientist of the CSIC (Spanish National Research Council) and carries out his research activity at the Materials Physics Centre in San Sebastián.
He is founder and director of the Programa Mestizajes, at the Donostia International Physics Center, whose purpose consists of exploring and transiting the frontiers between art, science and the humanities. Within the framework of this programme, he organised in 2011, 2014 and 2017 three International Meetings on Literature and Science and in 2012 he set up the Writers in Residence Programme.
He has written (as co-author) the theatre play La entrevista which premiered in San Sebastián in 2013 and in 2016 he coordinated the project "Realidad conexa", a collection of eight audiovisual capsules on intuition and reason. He co-edited the collective work #Nodos, in which close to a hundred scientists, writers, artists and thinkers from all over the world explore the possibilities of transdisciplinary knowledge.
Contents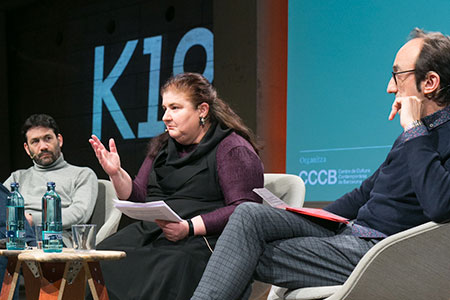 Metaphor: The Old and New Story that Creates the World