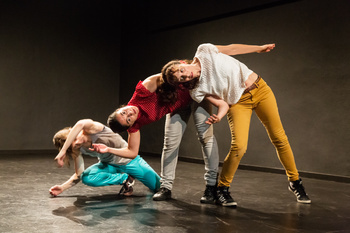 Big Bouncers
Big Bouncers is made up of Anna Rubirola, Cecilia Colacrai and Mireia de Querol. All of them are independent creators living in Barcelona. They have a long career as solo creators and with other artists, as well as in the teaching of dance.
They began working together in May 2012, sharing their concerns and developing a common practice with the idea of researching and exploring new performance languages and generating their own working methodology. From the start, the group has developed and based its work around three lines of action: the creation of works for stage, the creation of performances for unconventional site-specific spaces, and pedagogy.
The collective centres its work on the body and its possibilities, although it also aims to go beyond the boundaries of dance using sets, lights, sound, objects and the word. Winners of the Sebastià Gasch, Aplaudiment a la Creació Emergent and FAD 2015 awards, for each project Big Bouncers generate a specific practice that enables them to find the right physical language for the proposal.
Contents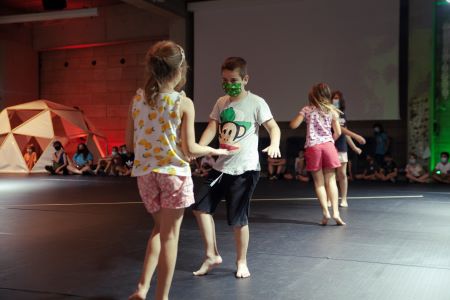 8th edition of the CCCB's summer day camp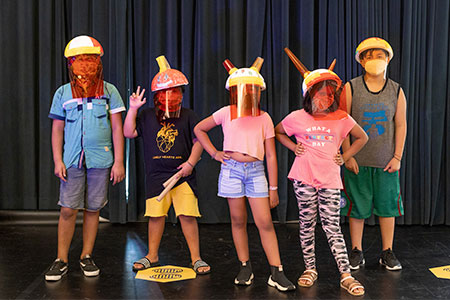 7th edition of the CCCB's summer day camp