Xcèntric. 2008-2009
Vertov / Kubelka
Audiovisuals
Vertov had a radical purpose for his first film with sound: to explore live sound and its expressive possibilities as nobody had done before.
Entuziazm
is a unique work in which the sounds (and especially industrial sounds) dialogue with voices and musics. Very few understood it at first, although an enthusiastic Chaplin wrote, «I had never imagined that mechanical sound could be organised with such beauty. I consider
Entuziazm
one of the most moving symphonies I have heard in my life. Dziga Vertov is a musician. Composers should learn from him.» Later, the film was forgotten and was not rediscovered until the 1960 avant-garde. In
Restoring 'Entuziazm'
, on the assembly table Peter Kubelka reveals Vertov's work and the specific nature (materials) of the cinema medium and the special relationship between image and sound.
Vertov Privautnahme / Vertov Filmed in Person, Elisaveta Svilova
Entuziazm: Simfoniya Donbassa, Dziga Vertov. 1931, 65 min, 35 mm (restored by Peter Kubelka)
Restoring 'Entuziazm', Peter Kubelka. 2005, 65 min, video
You might also be interested in
Monthly film forum sessions at Xcèntric Archive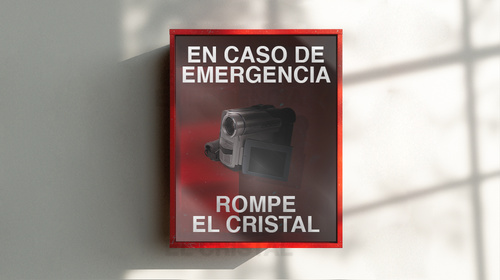 A talk with Dean Luis Reyes plus a screening of "Option Zero" (La opción cero)