Xcèntric 2023
The diaries of Ed Pincus: privileged intimacy
Audiovisuals
In 1971 and for the next five years, Ed Pincus undertook the project of filming the intimacy of his family life with a 16-mm camera. The editing process of the 27 hours of recorded material did not begin until 1976, in the form of the (self) critical review of that experience. The seminal Diaries (1971-1976) —considered one of the great masterpieces of the diary genre, presented now just after its restoration— looks at the collision between life and art, and the conflicts and pleasures of making a family, with the desire to reconcile, according to the filmmaker, the trivial with the profound, and probe the fragility and heroism of everyday life.
Pincus had written Guide to Filmmaking (1969), a famous manual of cinematographic techniques, and taught film at MIT and Harvard, as well as being a direct cinema documentary filmmaker. But in 1970 he considered his work to be at a dead end and decided to make a radical turn, exposing himself before the camera and questioning the conventions of cinema and his own life. The film begins when Ed's partner Jane —a feminist and batik artist— is 34, and their children, Sami and Ben, are 6 and 2. They are, in Jane's words, "the happy family". Then comes the collapse of this family life, with Ed's love affairs and the painful effects for Jane.
"Ed Pincus has created a comic melodrama of family life in the seventies that's as engrossing, saddening, maddening, and haunting as any fiction. He has taken a magical leap, vaulting over the heads of cinéma-vérité and cinematic storytelling into a dazzling new realm." (Stephen Schiff, Film Comment).
Diaries (1971-1976), Ed Pincus, United States, 1982, 16 mm, 200'
DCP screening with Catalan subtitles. Digitized restored copy provided by the Harvard Film Archive.
You might also be interested in
Monthly film forum sessions at Xcèntric Archive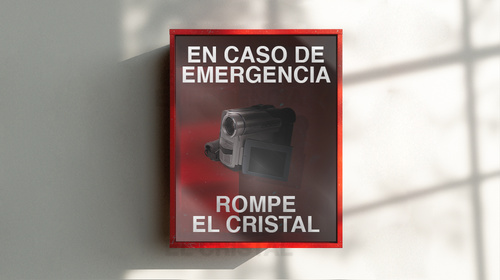 A talk with Dean Luis Reyes plus a screening of "Option Zero" (La opción cero)