Serielizados Fest 2023
10th International TV-Series Festival of Barcelona
Audiovisuals + Festivals
2023 marks the tenth anniversary of Serielizados Fest, the Barcelona International Series Festival, which returns to the spaces of the CCCB with a programme packed full of series premieres, pro meetings, live podcasts, tributes, and encounters with creators, actors and screenwriters.
Serielizados Fest Barcelona will host the premieres of different national series with the presence of their creators, such as Déjate Ver (Atresmedia) by Álvaro Carmona. Roni (3Cat), the new series by Catalan creator Juanjo Sáez, who will also offer a masterclass about animation, and Fanzilona (CaixaForum+), a documentary series that portrays Barcelona's underground culture from the 70's to the present.
We will also enjoy the premiere of Les vides del Fèlix, the new HBO Max series by the Catalan director Fèlix Colomer (creator of Vitals), where he explains his extraordinary life through his eyes.
This year the festival will pay tribute to one of the most remembered Catalan series, which is celebrating its 30th anniversary: Oh! Europa by Dagoll Dagom.
Celebrating Jesse Armstrong's presence at the Serializados Fest, the festival will pay him tribute with the screnning of Peep Show, one of the best and most unknown works of Succession creator. The screnning will also feature a live program from the La Llama podcast, Explicado Pierde, with Raquel Hervás, Javier Rueda, Kike García and Àlex Martínez Vidal .
We will also offer a live podcast of La Trama, a podcast dedicated to the art of screenwriting. On this occasion they will talk about the invasion of AI in the creative processes of artists with different experts on the subject.
And much more! Please chech the whole programme on the festival's website.
You might also be interested in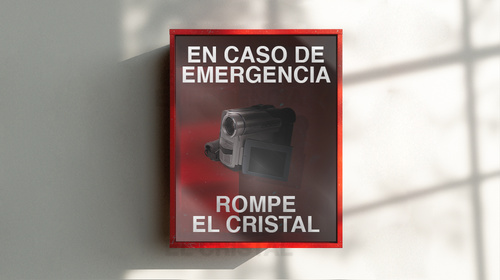 A talk with Dean Luis Reyes plus a screening of "Option Zero" (La opción cero)
Monthly film forum sessions at Xcèntric Archive