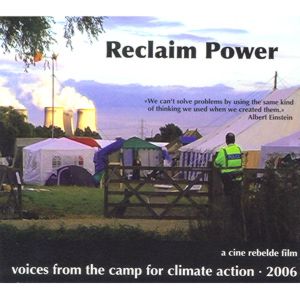 NOW 2007
Reclaim Power
Audiovisuals
Free
Produced by Cine Rebelde, 2006, 62', VOSE


In summer 2006, more than 600 people joined the Camp for Climate Action outside the Drax coal-fired power station in Yorkshire, one of the biggest producers of CO2 emissions in Europe. Educational workshops and exchanges at the camp explored political, artistic and civic actions to combat climate change and establish new, sustainable lifestyles. As a direct result of the mass campaign to close the Drax power station, action was taken to reduce the plant's pollutant gas emissions.
Anna Rosa Martínez, Catalan representative of the ecological and pacifist organization Greenpeace presents the documentary film.
You might also be interested in
Riot Grrrl: girls to the front!