The Barcelona Debate
Progress and Modernity
Lecture by Peter Wagner
Debate
Peter Wagner, ICREA Research Professor in Social Sciences at the University of Barcelona, and author of Modernity: Understanding the Present (Polity, 2012).
Presented by: Daniel Gamper, lecturer in Philosophy at the Autonomous University of Barcelona.
Lecture of the series "Wield the Word", in which will also participate Axel Honneth, Saskia Sassen, Fina Birulés, Albert Lladó, Manel Ollé, Isabella Gresser, Bo Stråth, Luc Boltanski, Montserrat Guibernau and Seyla Benhabib.
Related contents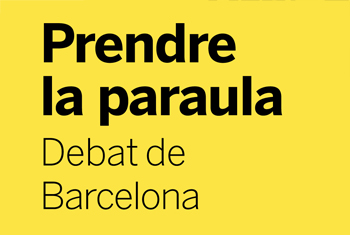 Centre Documentació i Debat
Barcelona Debate 2015 is about to end with the lecture that will be given by the sociologist Peter Wagner, who will situate the concepts of "progress" and "modernity" within the framework of today's political vocabulary and propose new readings and perspectives in order to update their meanings. In your lecture on 9 March you will [...]
You might also be interested in
When information is a war weapon