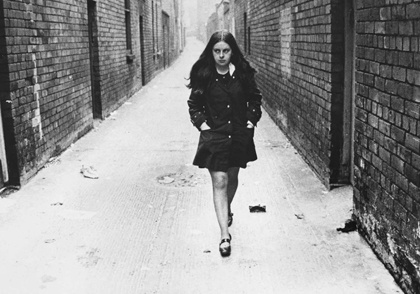 Xcèntric. 2009-2010
Play. The films of Duncan Campbell
Audiovisuals
This session presents the work of the Irish artist Duncan Campbell, which centred on analysing the documentary as a form of fiction and portraying youth and freedom movements in the individual's struggle against the State. In Falls Burns… he shows half a century of conflicts between Catholics and Protestants, using amateur images of Belfast. Bernadette is a portrait of Bernadette Devlin, a socialist activist in Northern Ireland who, at the age of 21, became the first woman member of the House of Commons. O Joan, No… is a tribute to Beckett.
O Joan, No..., Duncan Campbell. 2006, video, 12 min.
Falls Burns Malone Fiddles, Duncan Campbell. 2004, video, 33 min.
Bernadette, Duncan Campbell. 2008, video, 37 min.
You might also be interested in
Riot Grrrl: girls to the front!