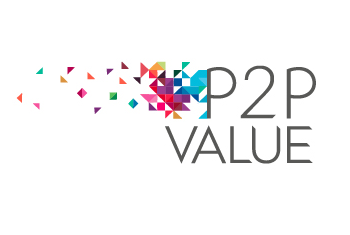 P2Pvalue: Collaborative Production Online
Debate
Free
How does value work in the emerging organisational forms? What conditions favour online collaborative production? What distinguishes commons-based projects from traditional hierarchical and mercantile organisations?
Debate and presentation of P2Pvalue, the European research action programme. Commons-based peer production is an emerging and innovative production model in which the creative energy of large numbers of citizens is coordinated, usually through a digital platform – outside of the parameters of the traditionally hierarchical organisation – resulting in the public provision of commons resources. In this way such projects have been constructed as Linux, Wikipedia, SETi and Open Street Map, among others, and recently there has been expansion to many other areas of activity, such as citizen science, product design, management of common spaces and open data sources. The P2Pvalue project is based on an exercise of mapping the diffusion and hybridisation of commons-based peer production and investigating the conditions that favour collaborative creation, as well as the logic of value of these emerging forms. The research results will be used for the development of a digital platform based on decentralized architecture and the design of public policies that promote the commons.
The CCCB is hosting an international round-table discussion with Mayo Fuster Morell, Primavera de Filippi, Adam Advirsson and Samer Hassan, with moderation by Marco Berlinguer, and a considerable representation of local experiences, in which the core ideas inspiring the project will be discussed and the first reflections and tools generated will be presented. The session is open and with free admission, and aims to be, furthermore, an invitation to participate in the project and a space for meeting with local P2P communities.
6 p.m. // Presentation of the table by Marco Berlinguer (IGOPnet.cc)
6.15 p.m. // "What governance means in the digital environment and how it shapes collaborative production" by Mayo Fuster Morell (Berkman Center; Universidad Autónoma de Barcelona IGOPnet.cc, Fundación Capítulo Español Open Knowledge, Amical Viquimedia)
6.30 p.m. // "Legal challenges around collaborative production" by Primavera Di Filippi (CNRS Paris, Berkman Center).
6.45 p.m. // "Value in collaboration economies" by Adam Arvidsson (University of Milan, Author of "The Ethical Economy. Rebuilding Value after the Crisis")
7.00 p.m. // "Decentralized technologies to support digital commons" by Samer Hassan (Universidad Complutense de Madrid, Kune)
7.30 p.m. // Debate. Discussants: Joan Subirats (IGOP-UAB, P2Pvalue), Albert Cañigueral (OuiShare), Javier Creus (OKFN), Nuria Alabao (Fundacion de los Comunes), Enric Senabre (P2Pvalue Stakeholder Board), Ignasi Capdevila, Chris Pinchen and Karthik Jayaraman (P2P Foundation), Juan Pavón (Universidad Complutense de Madrid), Amical Viquipedia, among others. Other participants from the P2Pvalue project include Ruben Martinez, Jorge Salcedo y Monica Garriga (IGOPnet.cc), David Rozas (Drupal, University of Surrey), Alessando Gandini (University of Milan), Pablo Ojanguren, Antonio Tenorio, Antonio Tapiador, and Javier Arroyo (Universidad Complutense de Madrid).
(*) From 9.30 p.m. to 11 p.m. the event will continue at the Bar of the CCCB, with refreshments and a networking meet-up for local P2P communities. The directory and map of peer-based production wil be presented.
Related contents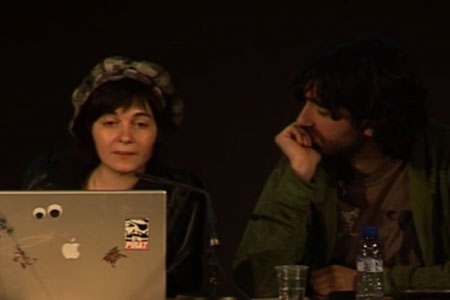 CCCB Lab
How does value work in the emerging organisational forms? What conditions favour online collaborative production? What distinguishes commons-based projects from traditional hierarchical and mercantile organisations? On 22nd January P2Pvalue, the European research action programm, was presented at the CCCB. European research project action. What governance means in the digital environment and how it shapes collaborative production [...]
Lecture by Samer Hassan
"Decentralized technologies to support digital commons" by Samer Hassan (Universidad Complutense de Madrid, Kune)
You might also be interested in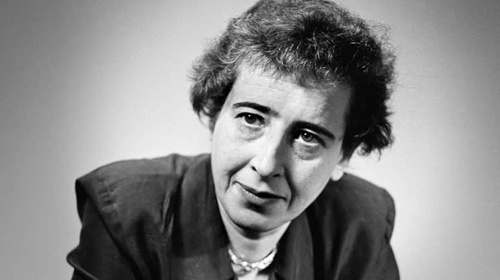 Simona Forti, Zeynep Gambetti and Linda Zerilli
Words inherited from Hannah Arendt
When information is a war weapon