After the End of the World
ODA for the future: Activism workshop about climate change
«A cross-cutting cultural workshop halfway between the epic of the landscape and the lyricism of activism »
Courses and workshops
Free
We will hold a panel discussion including all the groups that are part of the ODA environmental association and discuss the way climate change is accelerating the crisis of the landscapes we seek to protect: from the Ebro delta to the Tordera delta, from the liquid manure being dumped in the river Ter to excess salt in the Llobregat river, from property speculation to water privatisation.
Each ODA is a workshop that interprets the climate crisis that is already affecting our territory. We rethink the historical environmental struggles in the key of the global climate crisis, looking for a new story from the dramaturgy of the body, design, essay writing and socio-environmental activism.
By ODA we understand: O: Obrador / D: Dissidence, Design, Dialectic, Dramaturgy / A: Activism
Coordinated by:
Daniel Barbé Farré (representative of Unstable Landscapes and the Network for a New Culture of Water)
Annelies Broekman (representative of the XNCA)
Related contents
// https://www.cccb.org/rcs_gene/oda_cccb.jpg
ODA al futur
ODE to the future is a project that groups together various activist collectives in the Catalan territory that have been fighting for years against the disintegration of its landscapes. They are working to make the local signs of climate change acceleration visible in order to defend a new culture of territory management, of self-organisation of the communities and of resistance to the crisis.
You might also be interested in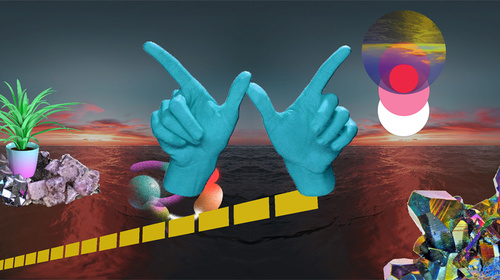 Collective creation of a virtual reality environment