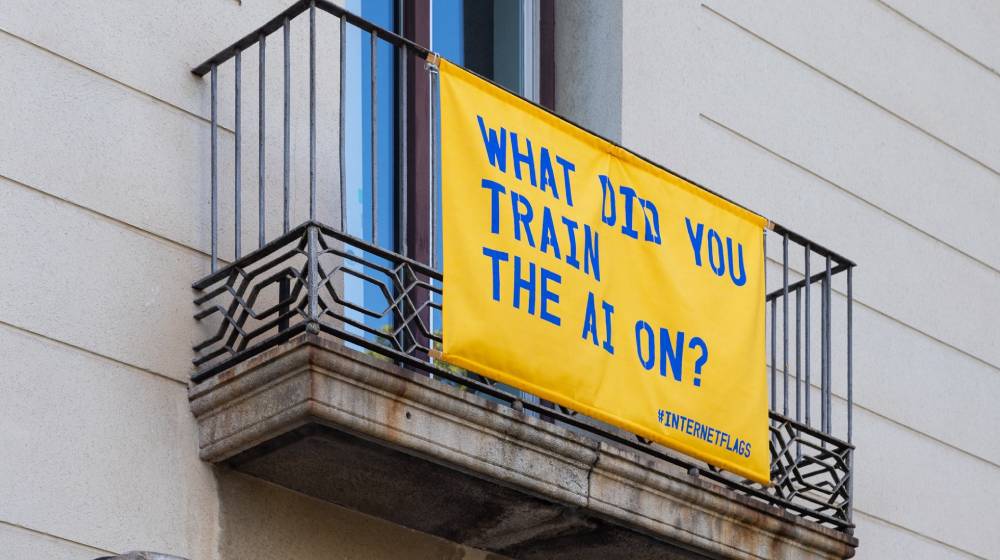 Ai, ai, ai, AI
Neither that Intelligent nor that Artificial
Protest banner workshop with Irma Marco
Courses and workshops
A practical workshop using artistic creation to think about the repercussions of AI. We'll be making cloth banners sporting our ideas about AI. We'll start with a conversation with ChatGPT and a search for references, and then make our banners by hand, using stencilling, paint and fabric.
The evolution of the human being has always been intrinsically related to technology, from the first stone tools in the Palaeolithic, to printing, to the latest innovations in artificial intelligence. All of these technological advances have tended to prompt attitudes of both fascination and rejection. A controversial debate is currently raging about the ethics of artificial intelligence and its use as a creative tool. There are also doubts as to whether the structural functioning of AI is that artificial or that intelligent.
In this workshop, we open the black box of AI to question these issues and think collectively about the repercussions of AI today.
Other activities as part of
Ai, ai, ai, AI
Creation of a collective digital work with Carlos Carbonell
Research into the materiality and environmental impact of AI with Tim Cowlishaw
Performative training of a chatbot with Núria Nia and Citlali Hernández