Xcèntric 2023
"My Love Affair with Marriage", by Signe Baumane
Audiovisuals
Where did Zelma get the idea that she had to fall in love and marry a man to feel happy and realized? Latvian filmmaker resident in Brooklyn Signe Baumane sets out to answer this question in an original animation film that is also a story with autobiographical touches, a musical, a criticism of the patriarchal system and a treatise on neuroscience applied to romantic love.
Similarly to the technique used by Alain Resnais in Mon oncle d'Amérique, in which the characters' behaviours are illustrated by the interventions of the doctor and philosopher Henri Laborit, Zelma's story is interrupted and commented by Biology, a character who guides us through the protagonist's neuronal processes to help us understand the reasons for her actions and emotions. In addition, like a Greek chorus, three sirens intervene throughout the story to sing Zelma explanations as to why she has to get married and how to look after her husband properly.
Like her last feature, Rocks in My Pockets (2014), the film combines different animation techniques —the hand-drawn characters are inserted into sets made of papier-mâché and filmed frame by frame— and dares to touch on thorny subjects such as sexuality, gender stereotypes and abusive relations from a feminist perspective run through by a quirky sense of humour.
After winning the Jury Distinction at the Annecy International Animation Film Festival and passing through the official section of the Seville European Film Festival, My Love Affair with Marriage is now premiered in Catalonia.
My Love Affair with Marriage, Latvia/United States/Luxemburg, 2022, 108'
DCP screening, Spanish subtitles. Copy distributed by Filmin.
You might also be interested in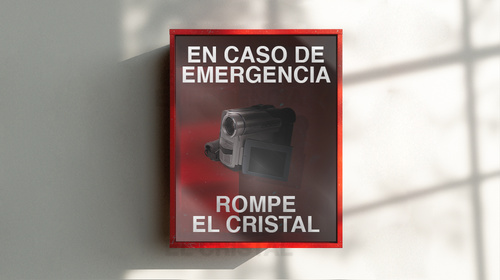 A talk with Dean Luis Reyes plus a screening of "Option Zero" (La opción cero)
Monthly film forum sessions at Xcèntric Archive