Gandules'19
Mind Game (Maindo Gêmu)
Masaaki Yuasa and Koji Morimoto
Audiovisuals
Free
Reality is fractal in the pyrotechnical universe that Masaaki Yuasa constructs in this absolute triumph of postmodern anime that is Mind Game (2004). It presents a stylised vision of life as a reversible, variable succession of eloquent vignettes or interchangeable pieces of a Rubik cube, an endless labyrinth that seems to contain the potential of a hundred new universes at every turning.
Nishi is a shy young student who illustrates manga comic books in his spare time. One day he bumps into his childhood love: Myon. She invites him to dinner at the restaurant she runs with her sister. There, after a series of convoluted events, Nishi is killed by accident by two yakuza gangsters who come to collect the restaurant's debts. When he realises he is in heaven, Nishi stands up to death and the supreme power to return to Earth with the mortals and his beloved Myon. But things are not easy there either, and, fleeing from the Japanese mafia, the two youths and Myon's sister end up being devoured by a huge whale. Inside the whale, Nishi meets an old man who has been there for over thirty years. A journey of adventure, romance, and personal growth with large doses of humour, madness and frenzy that make this film a rollercoaster ride of emotions that will not leave viewers indifferent. Added to this is a rich animation technique that includes stop motion, oil paint, computer animation, pencil drawing, collage, etc. Colourful psychedelic scenes guarantee viewers a trip for the senses through a singular, eclectic world.
Mind Game (Maindo Gêmu)
Masaaki Yuasa and Koji Morimoto
2004 / Japan / Blu-ray / 103 min / Original version, Spanish subtitles
Not recommended for children under the age of 16.
You might also be interested in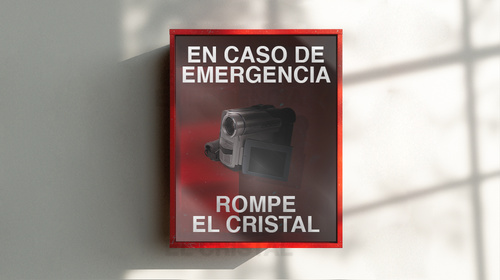 A talk with Dean Luis Reyes plus a screening of "Option Zero" (La opción cero)
Monthly film forum sessions at Xcèntric Archive