From Doodles to Pixels. Over One Hundred Years of Spanish Animation
Macián, the maestro
Audiovisuals
Free
A distinguished Spanish animator, Francisco Macián (Barcelona, 1929-1976) created his own studio in Barcelona in 1955 where he created commercials for Estudios Moro. In 1966 he directed his first feature: El mago de los sueños (The Dream Wizard), inspired by Andersen's fairy tale Ole Lukøje. This story and its characters La Familia Telerín became popular in Spain thanks to a promotional film Vamos a la cama (1965) for TVE (Televisión Española). Macián's film, full of Disney references, was driven by the work of Salvador Mestres, Jaume Vila, Jordi Gim, Albert Rué and Carmelo Garmendia (also the creator of the El mago character), as well as the modern and identifiable character designs by José Luis Moro. The soundtrack features children's voices as well as artists from the era like Los 3 Sudamericanos, Chicho Gordillo, Ennio Sangiusto and Los de la Torre. Josep Solà wrote the music and despite the fact that this was his first opera and considering the technical difficulties they ran into during production, it's some of the most well-loved music from Spanish animation history. Two of Macián's commercials from the '50s will be screened before the film.
Programme
Buena mesa (aceite Koipe), Francisco Macián, 1955-57, 1'08"
Sinfonía escarlata (tomate Corchero), Francisco Macián, 1958, 1'10"
El mago de los sueños, Francisco Macián, 1966, 70'
Related contents
Over one hundred years of spanish animation
The cycle 'From doodles to pixels. Over one hundred years of spanish animation', produced by CCCB and Acción Cultural Española (ACE), will be held from 3rd to 13th december at centre de cultura contemporània de Barcelona. The program consists of 50 titles on the big ...
You might also be interested in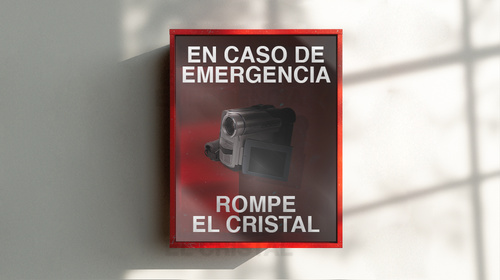 A talk with Dean Luis Reyes plus a screening of "Option Zero" (La opción cero)
Monthly film forum sessions at Xcèntric Archive