Gandules
Laberinto de pasiones
Sin 1: lust
Audiovisuals
Free
Laberinto de pasiones*
Pedro Almodóvar
1982 / Spain / Betacam Digital / 94 min / Original version

Hedonistic, libertine and delightfully shameless, the characters in this second feature film by Pedro Almodóvar live for lust. Sexilia (Cecilia Roth), the nymphomaniac leader of a rock group, and the Arabian prince Riza Niro (Imanol Arias), given over to the wild, playful Madrid of the eighties, are at the centre of this director's freest, boldest and funniest film. An invitation to lasciviousness packed with dialogues to treasure.

*Not recommended for under-18s.

Check the rest of the programme of Gandules'16 - Gas Natural Fenosa I Have Sinned.
Related contents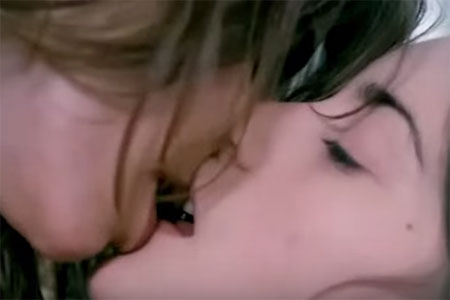 Musician Joe Crepúsculo explains to us why it is worth watching "Laberinto de Pasiones" (Labyrinth of Passion, 1982) by Pedro Almodóvar. The film forms part of the programme of Gandules'16 Gas Natural Fenosa, the CCCB's al fresco cinema programme, and is related ...
You might also be interested in
International call for films generated with artificial intelligence
with filmmaker Luis Macías (CraterLab)