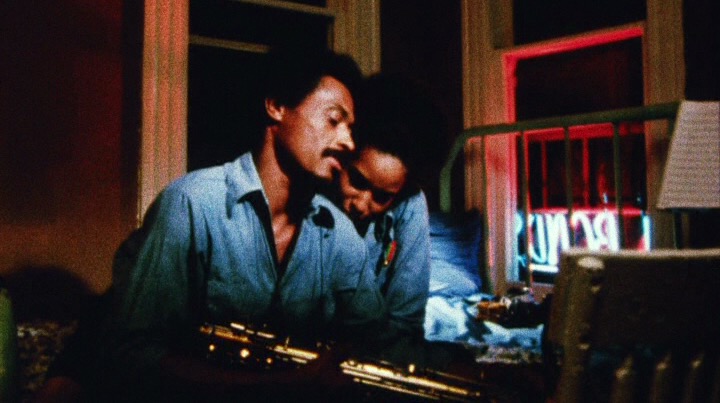 Xcèntric 2021
L.A. Rebellion: Passing Through, by Larry Clark
Audiovisuals
After his release from prison, Eddie Warmack, an African-American jazz musician, seeks out his mentor, the legendary Poppa Harris, while refusing to play for the mobsters who control the music industry. Passing Through is a major work by the L.A. Rebellion - or Los Angeles School of Black Filmmakers - a movement that brought together African-American filmmakers who were studying at UCLA between the late 1960s and mid-1980s and who created an alternative cinema - in narrative, form and methods - to that of Hollywood.
Through his vision of jazz, Larry Clark depicts the struggles of generations of blacks going all the way back to slavery and through the liberation movements of Africa and North America. In contrast to the way white culture exploits jazz musicians, Clark portrays the emotional and spiritual subjectivity, energy, rage and affections of this world.
Passing Through was the first feature film by Larry Clark, who had musical roots (his uncle was the renowned jazz pianist Sonny Clark), featuring Horace Tapscott and his Pan Afrikan Peoples Arkestra, as well as numerous black artists. It was awarded the Special Jury Prize at the Locarno Film Festival.
Passing Through, Larry Clark, 1977, 35 mm, 111 min.
DCP screening. Original language with Catalan subtitles. Film courtesy of Larry Clark and the UCLA Film & Television Archive.
You might also be interested in
International call for films generated with artificial intelligence
Cinema for all the family