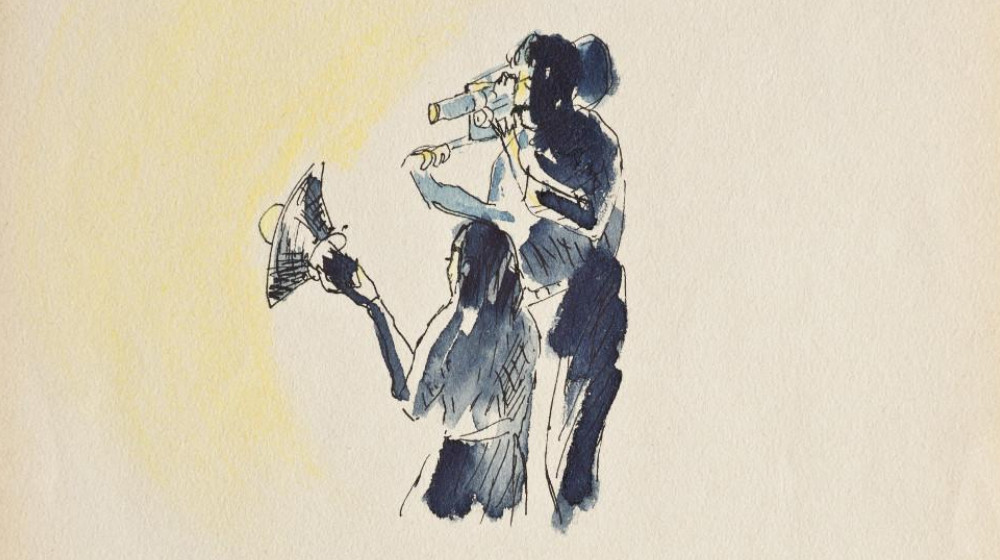 Xcèntric 2020
I diari di Angela – Noi due cineasti de Gianikian/Ricci Lucchi
Audiovisuals
Angela Ricci Lucchi kept a diary in which she wrote every day, filling it with drawings and intimate notes, with quotes, travelogues and thoughts about her creative process. When she died in February 2018, her life and work partner, Yervant Gianikian, decided to film these. "Angela comes back to life for me in her handwritten words, in the light calligraphy that accompanies her drawings and watercolours. I look at our forgotten films, the private recordings that lie behind our work of reinterpreting and resignifying archive documentary films (...). These are my memories with Angela and our life together. Re-reading these notebooks, I discover others I knew nothing about. New things emerge from her last notes and drawings.
This moving and elegiac project comprises two chapters (completed in 2018 and 2019) that shift between cinema, photography, painting and literature. A story of more than forty years as a couple (a collection of home movies, drawings, texts, travelogues, encounters), a meditation on a creative process in which the intimate is used to fight against historical violence (recorded in the film archives) and the traumatic forms of fascism and colonialism.
Since 1975, Gianikian and Ricci, famous for their archive films as ways to fight against history being forgotten and the erosion of chemical film, shared their lives and work to show "the contemporaneous nature of the past, the continual presence of the past", how archival images, seen today, reveal new thoughts and possible associations as well as new beauties. I diari di Angela is an extraordinary final diptych on the power of film to re-emerge and revive: "The promise made to Angela is renewed and shines again through the passionate writing in her pages, which pass through the narrow, dark eye of the violent world without impediment" (Gianikian)
Thursday, 10 December, 6.30 pm:
I diari di Angela – Noi due cineasti, Yervant Gianikian and Angela Ricci Lucchi, 2018, DCP, 125 min.
Sunday, 13 December, 6.30 pm:
I diari di Angela – Noi due cineasti. Capitolo Secondo, Yervant Gianikian and Angela Ricci Lucchi, 2019, DCP, 100 min.
Original language with Spanish subtitles. Copies courtesy of Yervant Gianikian.
A programme by Gonzalo de Lucas.
Read the programm notes here.
You might also be interested in
Monthly film forum sessions at Xcèntric Archive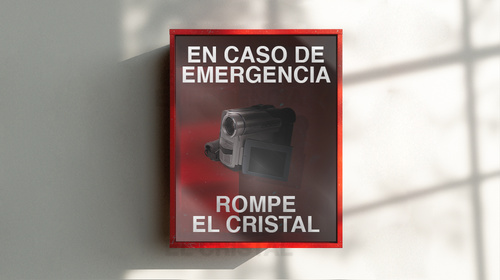 A talk with Dean Luis Reyes plus a screening of "Option Zero" (La opción cero)