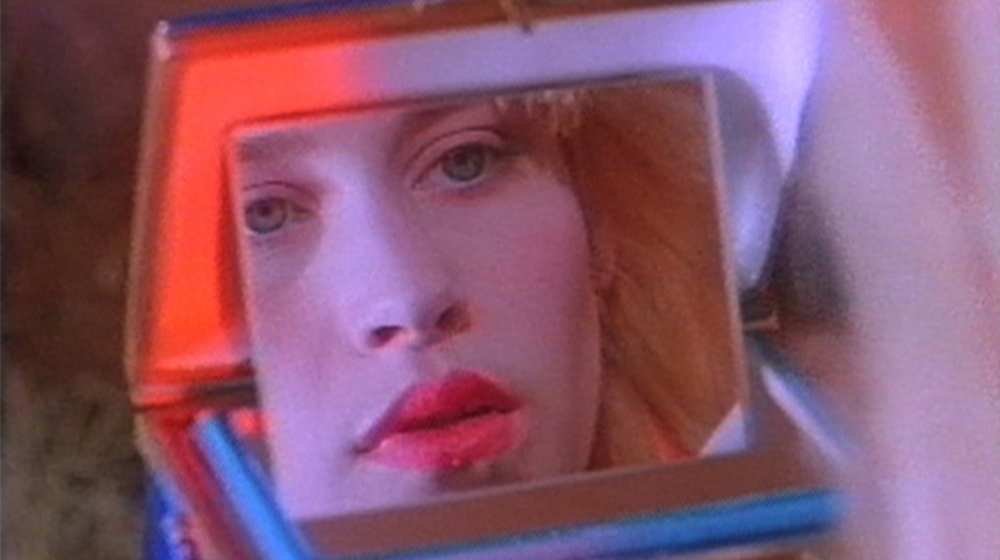 Xcèntric. 11th season 2011-2012
Fiction Artists
Audiovisuals
How do media determine the ways in which social phenomena are represented and received? What kind of clichés do they generate? This session takes the works of Christoph Girardet and Volker Schreiner and brothers Bruce and Norman Yonemoto and reflects on mechanisms for producing meaning. Representation of the artist in the cinema is the subject of Fiction Artists, a video created using scenes taken from many films, in which the artist appears as a fictional character. The image, pieced together from gestures and ornaments, hyper-ritualized as though it were a stereotype, gives form to the artist as a media construct, thanks to a mechanism that functions like countless mirrors.
Made in Hollywood copies this procedure and constructs a parable about the image industry and myths of television and cinema using the syntax and narrative forms of these media, a pastiche of narrative clichés that ironically bring together layer upon layer of artifice.
Video screening:
Fiction Artists, Christoph Girardet and Volker Schreiner, Germany, 2004, 45 min.
Made in Hollywood, Bruce and Norman Yonemoto, United States, 1990, 57 min.
You might also be interested in
Masterclass at the Xcèntric Archive