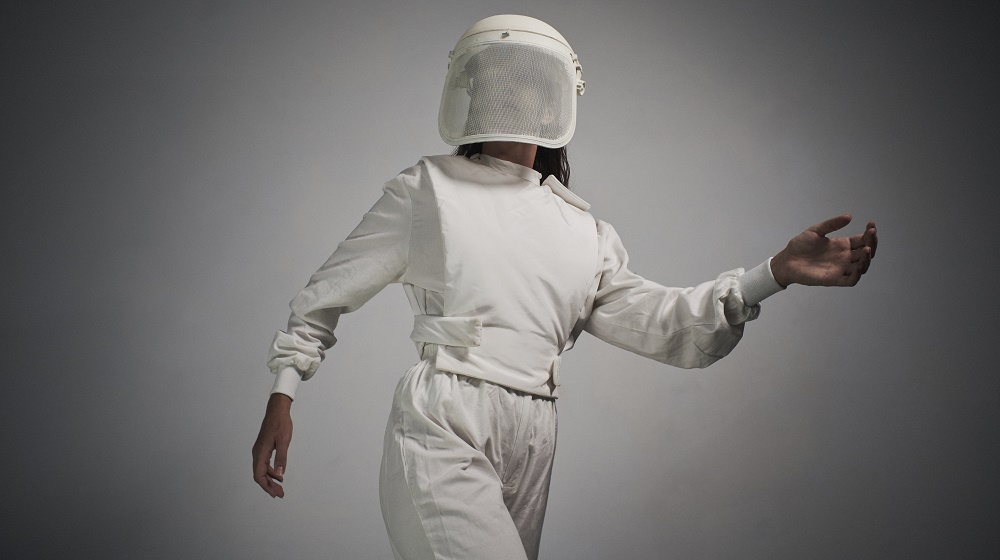 Stage laboratory
Ester Guntín + Marcel·lí Antúnez
Humans
Scene
Human beings are a cyborg species: apes with cultural and technical prostheses. This is why we live in a state of perpetual melancholy: fascinated by technology, but longing for a return to an irretrievable natural world. From the viewpoint of these contradictory affections, Ester Guntín and Marcel·lí Antúnez propose two stage interventions about the relationship between technology and the human body.
Terra Rhapsody, by choreographer and director Ester Guntín, is a choreographic installation about memory and remembrance that presents two main themes: fascination with technology and nostalgia for the Earth. The show is built around the idea of an imaginary garden, using the analogy between the figure of the astronaut and the gardener to explore the physical and psychological consequences of moving away from our planet. What are the mental and physical consequences of being off the Earth for a long period of time? How does abandoning consciousness affect our body? What is the temporality of an absent body?
One of the main exponents of this exploration of the relationship between technology and the human body is artist and performer Marcel·lí Antúnez, a precursor of electronic experimentation, interactive installations, mechatronic performance and what he calls systematurgy, a dramaturgy of computational systems.
After the performance, there'll be a talk with the company in the foyer of the Teatre CCCB, while we enjoy a beer.
Authorship: Vaikonur. Idea and direction: Ester Guntín. Assistant director: Rita Molina i Vallicrosa. Choreography: Ester Guntín with the collaboration of the interpreters. Cast: Marina Capel, Mariona Capllonch, Martí Forcada, Héctor Puigdomènech, Julia Romero and Alberto Serrano. Technology and video design: Does Work - Saúl Baeza. Musical composition: Clara Aguilar. Sound space: Clara Aguilar and Ona Galo. Lighting: Andreu Fàbregas. Costumes: Marta M. Soldevila. Visuals: David Varhegyi. With the suport of: Estruch Fàbrica de Creació i ELAMOR. Acknowledgements: Rafael Argullol, Anna Rubirola, Roberto Fratini i Lipi Hernàndez.
Other activities as part of
Stage laboratory