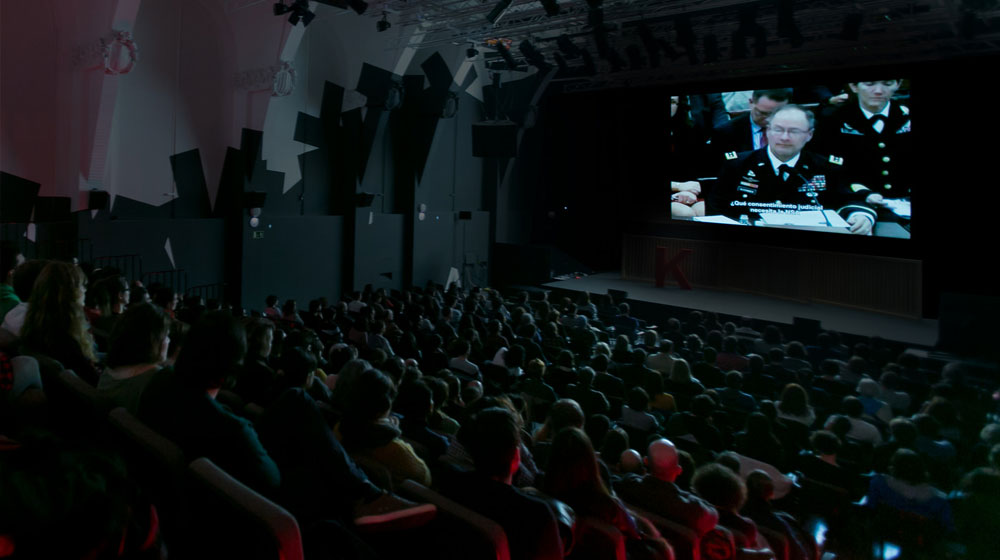 Docupolis
Docúpolis 2006
6th Barcelona International Documentary Festival
Audiovisuals
Is the sixth year of Docúpolis trajectory, in which it has overcome again from its calling power and also from its ambition of the presented programme the previous editions.
The vitality of documentary as an artistic form needed to understand the world is reflected in a programme that has been able to meet the most committed works with the most aesthetically risked. During five days, the screenings, contests, meetings, debates, seminars and homages that form Docúpolis, will turn Barcelona into the International Documentary Cinema capital.
This year's Docupolis festival is divided into two areas. The first is the international competition with the awarding of money prizes (Docupolis, TVE Catalunya Wide Angle and Opera Prima) and honorary prizes (Tercer Ojo, Human Rights, Best Latin American Documentary, Public Prize and The Man with the Movie Camera). The second section includes parallel activities (Joris Ivens Retrospective, Portugal retrospective, OFF Docupolis, Delicatessen, MEDIMED, Catalan Version and Made in UE: France).
You might also be interested in
Riot Grrrl: girls to the front!