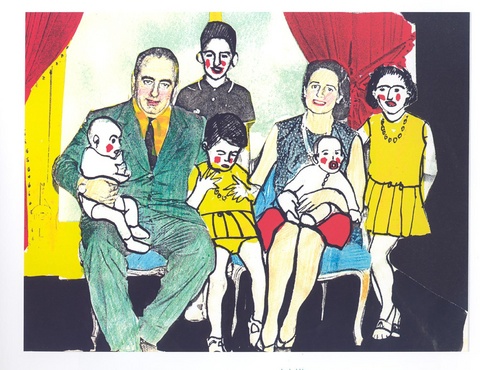 Xcèntric. 2009-2010
DEL ÉXTASIS AL ARREBATO (FROM ECSTASY TO RAPTURE)
Session 3. ANIMATED EXPERIMENTS. RHYTHMS, LIGHT AND COLOUR
Audiovisuals
This third group session spans very different periods of the history of the cinema in Spain, though all the pieces have the common denominator of experimentation in the field of animation and cover the broad spectrum ranging from pure abstraction to narration. The techniques and results are also different: classic studies of the correspondence between colour and music (Aguirre, Mestres, Sirera), cinema without a camera (Puigvert, Artigas, Granell), stop motion (Marimón, Pié Barba), the stroke as outline (Amat, Oñederra, Etcheverry), collage/cut-out animation (Herguera) and sand on glass animation (Vicario).
Forma, color y ritmo, Josep Mestres, 1956, 35 mm, silent, 5 min.
Ballet Burlón, Fermí Marimón, 1959, 35 mm, 6 min. 30 sec.
Exp. 1 / II, Joaquim Puigvert, 1958-59, 35 mm, 3 min.
Pregunta por mí, Begoña Vicario, 1996, 35 mm, 3 min. 50 sec.
Pintura 63, Ton Sirera, 1963, 35 mm, 5 min. 30 sec.
Hezurbeltzak, una fosa común, Izebene Oñederra, 2007, 35 mm, 5 min.
Ritmes cromàtics, Jordi Artigas, 1978, 35 mm, 5 min.
Spain loves you, Isabel Herguera, 1988, 35 mm, 5 min. 40 sec.
Espectro siete, Javier Aguirre, 1970, 35 mm, 8 min. 30 sec.
Lluvia, Eugenio Granell, 1961, video, silent, 2 min.
La 72.024 mil·lèsima part d'un any, Marcel Pié Barba, 2008, video, 5 min.
Danse noire, Frederic Amat, 2006, video, 3 min. 30 sec.
Monos, Juan Pablo Etcheverry, 1997, video, 1 min. 30 sec.
With the presence of the filmmakers Marcel Pié and Fermí Marimón.
Participants: Fermí Marimón, Frederic Amat
Directors: Josep Mestres, Fermí Marimón, Joaquim Puigvert, Begoña Vicario, Ton Sirera, Izebene Oñederra, Jordi Artigas, Isabel Herguera, Eugenio Granell, Frederic Amat, Juan Pablo Etcheverry
This activity is part of Xcèntric. Mai-June 2010, Xcèntric. 2009-2010
You might also be interested in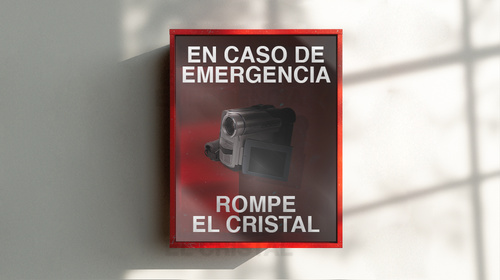 A talk with Dean Luis Reyes plus a screening of "Option Zero" (La opción cero)
Monthly film forum sessions at Xcèntric Archive