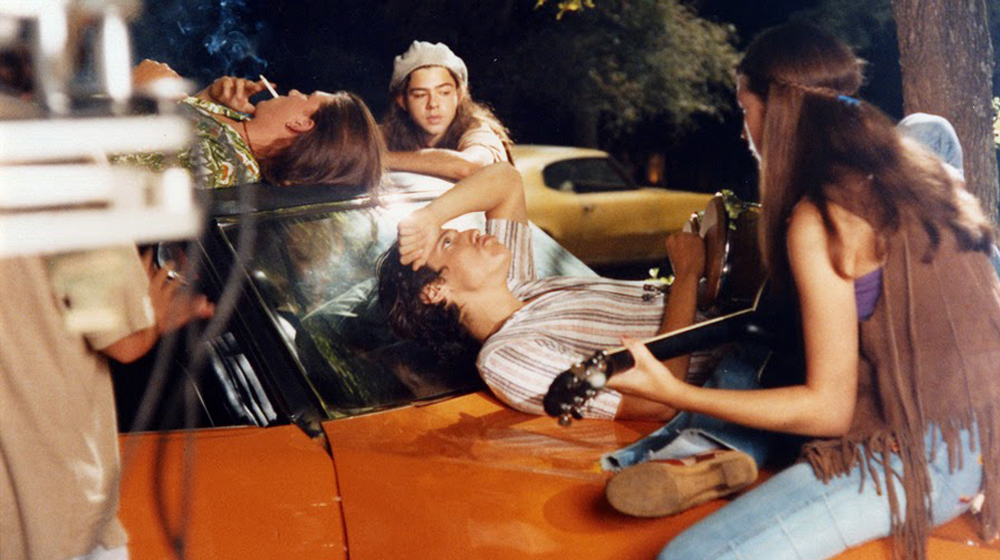 Gandules
Dazed and Confused
Sin 2: sloth
Audiovisuals
Free
Dazed and Confused
Richard Linklater
1993 / USA / DCP / 102 min / Original version with Catalan subtitles
An example of a cult film that became a classic. Set in Texas in 1976, this is a touching (but not sentimental) and nostalgic (without the melancholy) story of a group of students' last day at school. In their lazy, laid-back farewells, Richard Linklater, an expert in offering insights into transitions and downtime, captures their fear of growing up, and the blend of horror and appeal that the future holds for them.

Check the rest of the programme of Gandules'16 - Gas Natural Fenosa I Have Sinned.
Related contents
Film critic Manu Yánez presents Richard Linklater's Dazed and Confused, a teen movie considered one of the top 10 in the history of film according to Quentin Tarantino. You can see it this August as part of the CCCB's programme of cinema al fresco, Gandules'16 ...
You might also be interested in
International call for films generated with artificial intelligence
with filmmaker Luis Macías (CraterLab)