Crossed visions, visions of change
Cities and regions of Europe
Debate
Free
This debate addresses the phenomenon of change in Europe's cities and regions in recent decades. More specifically, it looks at the change in attitudes to historical awareness of the past and changes in the way we see the future. However, there are differences between Central Western Europe and Eastern Europe, since the latter involves an additional factor: the fall of Communism and the peculiarities of a problematic transition to an open society.
Wednesday 15 March

7.00 p.m. Introduction: Change and the Past

As a general introduction, this session discusses the phenomenon of change in the cities and regions of Europe over the last decades. It also, however, deals more specifically with a change of attitudes with regard to historical awareness of the past, which implies the rediscovery/reinterpretation of cultural heritage, ranging from the architectural panorama through to the panorama of ideas. Moreover, in this sense there are differences between Eastern and Western Europe, since the former involves an added factor, the fall of communism and the particularities of a difficult transition towards an open society.
Agnes Heller
, Hannah Arendt Professor of Philosophy, Graduate Faculty of the New School for Social Research, New York.
Emil Brix
, historian and diplomat, General Director for Foreign Cultural Policy of the Austrian Ministry of Foreign Affairs, Vienna.
Jörg-Ingo Weber
, cultural advisor, Berlin.
Moderator:
Jacek Purchla
, art historian, economist, Director of the International Centre of Culture, Krakow.
Thursday 16 March6 p.m. Visions of the Future


It would seem that new attitudes towards the past go hand in hand with a change in future perspectives. The turning point is, once again, the fall of the dictatorships. Since then, visions of the future have tended to take shape under the influence of the difficulties and deficiencies of adapting to a new course of evolution in every sphere of life and at every level. This session will offer a description of these processes while also analysing/criticising the dominant tendencies and ideological projects that are related with the future of cities.
Mykola Ryabchuk
, Research Associate at the Centre for European Studies at the "Kyiv-Mohyla Academy" University, Kiev.
Augustin Ioan
, architect and essayist, Associate Professor at the University of Architecture and Planning, Bucharest.
Moderator:
Ignacio Vidal-Folch
, writer and journalist, Barcelona.
7.30 p.m. Towards a Greater Role for Cities?
The role of cities, which will probably continue to grow in importance from a cultural standpoint and in keeping with modern forms of communication and networks, might be considered not only from the point of view of any particular region or, in other words, the city's surrounding territory, but also from that of relations between cities - whether they are nearby or separated by geographical distance - and hence from the perspective of relations between far-distant regions.
Jacek Purchla
, art historian, director of the International Centre of Culture, Krakow.
Josep Subirós
, writer and philosopher, Barcelona.
Moderator:
Simona Skrabec
, writer and translator, Barcelona and Ljubljana.
You might also be interested in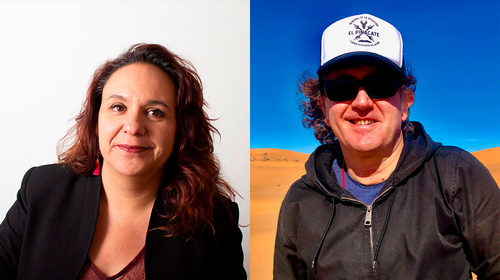 Not Giving In: Critical Journalism in Mexico
Oriol Malet and Jordi Canyissà