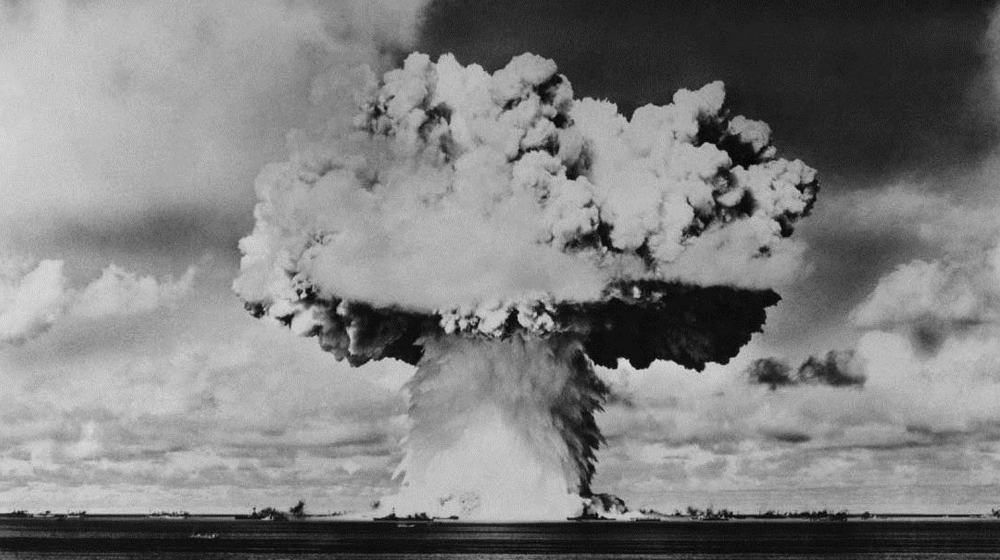 Xcèntric 2017
Bruce Conner (I): Movie in my Head
The CCCB's cinema
Audiovisuals
Bruce Conner is noted for his transgressive, pioneering use of found footage, but he also made and edited films. His career provides an index of US counterculture attitudes, from the psychic experiments of the beat generation and hippies to the appropriations of punk rock. These two programmes, ranging from his first films to his latest digital projects, reaffirm Conner's importance as a filmmaker who is both innovative and influential.
Five of Conner's most iconic films highlight his development of editing strategies between the late 1950s and the mid-seventies, and his fascination with the dark side of the US empire, combined with spirituality and sexuality. The programme kicks off with A MOVIE, Conner's first film, produced using footage from a thrift shop in San Francisco and Castle Films, a domestic film distributor, and ends with CROSSROADS, the masterpiece that expresses his obsession with the nuclear bomb.
Bruce Conner:
A MOVIE, 1958, 35 mm, 12 min; LOOKING FOR MUSHROOMS (BEATLES VERSION), 1959-67, 35 mm, 3 min; COSMIC RAY, 1961, 16 mm, 5 min; REPORT, 1963-67, 16 mm, 13 min; BREAKAWAY, 1966, 35 mm, 5 min; THE WHITE ROSE, 1967, 16 mm, 7 min; MARILYN TIMES FIVE, 1968-73, 16 mm, 14 min; CROSSROADS, 1976, 35 mm, 37 min.
Related contents
José Rodríguez Soltero, Maria Klonaris & Katerina Thomadaki, Kerry Laitala, Bruce Conner, Travis Wilkerson, Laida Lertxundi, Thom Andersen, Morgan Fisher, Ju Anqi, Nicolas Humbert, Werner Penzel, Bruce Weber, Eduardo Williams are some of the filmmakers featured in our programme March - April 2017 of Xcèntric.
You might also be interested in