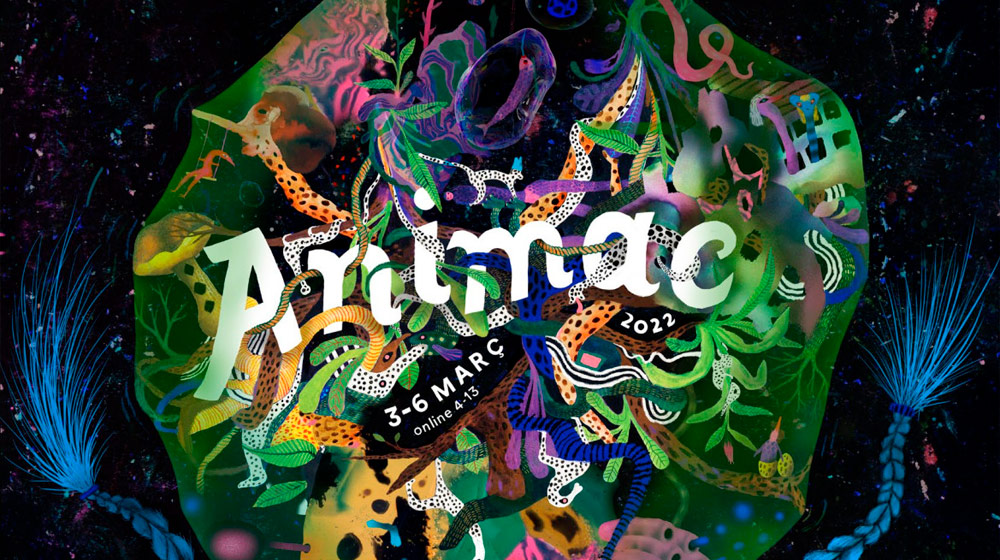 Animac 2022 at CCCB
Screening and talk with Joanna Quinn
Audiovisuals
Free
Animac presents at the CCCB its programme for the 2022 edition and pays homage to Joanna Quinn, Animac Honorary Award 2021 and a very important figure in the world of contemporary animation, with a retrospective of her work.
Animac presents in Barcelona the new features and contents of this year's edition, which will be held in Lleida from 3 to 6 March of 2022. Under the slogan "Forces of Imagination", this year's edition is dedicated to the power of imagination.
Animac at CCCB has the honor to be joined by Joanna Quinn, one of the most renowed animators, reckognised for her unmistakable, free and precise drawing style, with a great sense of humour. Quinn will offer us the keys of her career as a director and animator. And, once the projection of her short films is over, we will have the opportunity to hold a conversation moderated by Carolina López, director of Animac.
Last year, Joanna Quinn received the Animac Honorary Award 2021 (online, due to pandemic restrictions), in an edition dedicated to the best animation of the last 25 years, the same as Animac's 25th anniversary. This year we will be able to have Joanna and her close collaborator Les Mills at the CCCB to talk to us about her career as one of the great references in contemporary animation.

Programme
18.30 | Animac 2022 Presentation
The director of the festival, Carolina López, presents the contents of the 26th edition of the festival.
19.00 | Joanna Quinn
Quinn will give us the keys to her career as a director and animator.
19.15 | Screening
Animac at CCCB is honoured to have the presence of Joanna Quinn. Quinn is one of the most celebrated and influential figures in world animation, renowned for her unmistakable style of drawing, free and precise, like the great masters, superb characterisation of the characters and an explosive sense of humour. We celebrate his work with a retrospective of her short films:
Girls Night Out (United Kingdom, 6', 1986)
Elles (United Kingdom, 4', 1992)
Britannia (United Kingdom, 5', 1993)
Famous Fred (United Kingdom, 30', 1996)
Wife of Bath (United Kingdom, 5', 1998)
Affairs of the Art (United Kingdom, 16', 2021)
20.15 | Q&A (30')
Talk open to the public with Joanna Quinn and moderated by Carolina López, director of Animac.
Animac 2022 at the CCCB is a non-profit cultural activity organised by Lleida City Council, with the support of the ICEC – Institut Català de les Empreses Culturals and the ICAA – Instituto de la Cinematografía y las Artes Audiovisuales and Filmin.
You might also be interested in
Riot Grrrl: girls to the front!