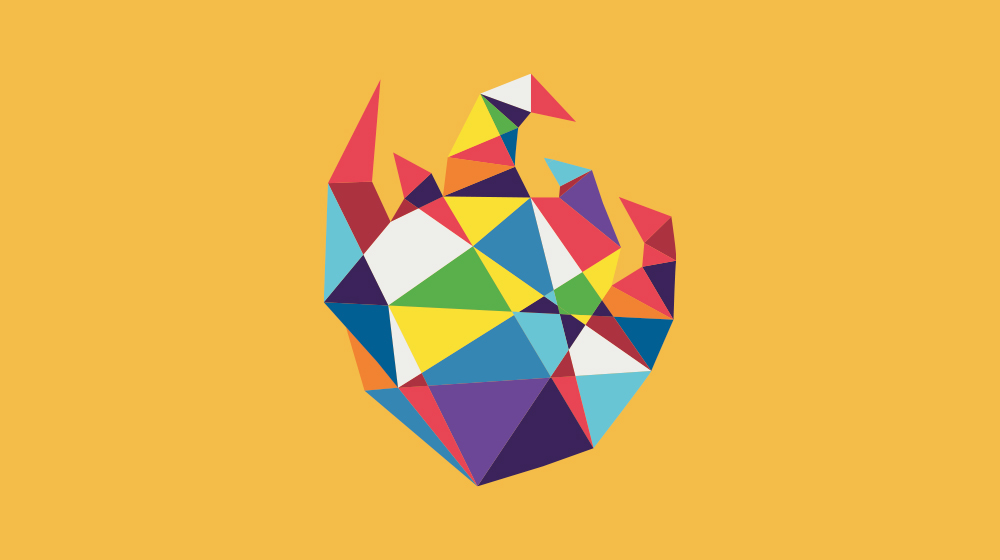 Sold out
Amors on FIRE!!
Amors on FIRE!! 2021
Selection of Barcelona's LGBTI film festival, FIRE!!
Audiovisuals
Free with pre-booking
We need love and diversity, more than ever! In such a complicated year, the third Amors on FIRE!! cycle will enlighten us through the experiences of modern heroes such as Jean Wyllys in his fight against the conservatism of a Brazilian parliament that's increasingly hostile towards the LGBT community, and Marsha P. Johnson, the legendary trans activist in New York in the early years of the sexual freedom movement. We'll enjoy the first steps taken by Xavier Dolan in J'ai tué ma mère, the great choral affairs of Los modernos, and the sultry encounters of Les rencontres d'après minuit by cult director Yann Gonzalez. And, finally, the incredible Chavela Vargas will take each and every one of us by the hand and also the heart, as only she can, impressing on us forever her lesson of love, freedom and self-improvement.
All screenings will include a prior introduction by the FIRE!! LGBT film festival of Barcelona.
Program:
Friday, 19 February
4 pm: J'ai tué ma mère (I Killed My Mother), Xavier Dolan, Canada, 2009, 96', Original language with Catalan subtitles
Hubert Minel can't stand his mother. Everything about her annoys him, from her loud jumpers to the way she eats, including the ridiculous knick-knacks crammed into her already overloaded living room, and the radio programmes she listens to in the car during the morning school run. At least Hubert finds a little warmth in his boyfriend, Antonin, but life at home is becoming increasingly difficult. Hubert wanders between the marginal and the typical experiences of teenage discovery and will have to face up to the abrupt decisions of parents who are separated but predictably united in their failure to understand their son.
An incredible debut film by Xavier Dolan, the film's writer, director and star who, at the age of 20, has caused a sensation in international cinema by winning three out of the four awards at the 2009 Cannes Directors' Fortnight that are dedicated to feature films.
Book a ticket for this session
6 pm: Entre os Homens de Bem (Among Righteous Men), Caio Cavechini, Carlos Barros, Brazil, 2016, 97', Original language with Catalan subtitles
Screening plus discussion with Jean Wyllys
Jean Wyllys is a peculiar character in a Brazilian National Congress with increasingly conservative leanings, sustained by a moral discourse impregnated with evangelical fundamentalism. This documentary follows the politician's steps as a spokesperson for the LGBT+ movement for three years, in political debates that go beyond Brasilia to flood both the streets and social media in a political polarisation that was unprecedented in the country. In addition to providing a portrait of such a remarkable person, the documentary also acted as a prologue to the crisis of representation in Brazilian politics. Caio Cavechini and Carlos Juliano Barros have managed to film the latest events in Brazilian politics as if it were a thriller with great suspense or a wonderful action film.
Book a ticket for this session [Sold out]
7.40 pm: Discussion with Jean Wyllys and Antoine Leonetti (Director of the FIRE!! gay and lesbian film festival of Barcelona)
Saturday, 20 February
4 pm: The Death and Life of Marsha P. Johnson, David France, USA, 2017, 105', Original language with Catalan subtitles
Marsha P. Johnson, legendary drag queen, Stonewall veteran and co-founder of the trans rights movement, was found dead in the Hudson River 25 years ago. Her great friend and fellow activist, Sylvia Riviera, died a few years later of a heart attack. Now that interviews and videos from decades ago are coming to light, trans activists are carrying out investigations and seeking justice for Marsha and Sylvia, uncovering a deeper connection to the early leaders of the movement.
The Death and Life of Marsha P. Johnson shows this previously unseen material and follows the investigations into the mysterious death of Johnson, recognised as one of the few brave Black transgender activists who instigated the Stonewall riots in 1969, leading the modern LGBT rights movement. Sylvia and Marsha set up the first transgender rights organisation, Street Transvestite Action Revolutionaries (STAR), and initiated the march for civil rights for transgender people.
Book a ticket for this session
7.45 pm: Les rencontres d'après minuit (You and the Night), Yann González, France, 2013, 98', Original language with Catalan subtitles
Yann González, the lyricist of the songs by the French group M83, who also co-wrote the extraordinary soundtrack for this film, presents the first feature film in which he moves away from any formal conventions to create his own visual and textual universe. Closer to theatrical performance than film fiction, Les rencontres d'après minuit presents us with a couple and their transvestite maid who are planning an orgy. Among their guests, they're expecting the Slut, the Star, the Stud and the Teen, four literary characters who enable the director to display an exquisite, poetic, lascivious and luminous text with an incredible cast ranging from the brutal but forgotten Béatrice Dalle to the French footballing star Éric Cantona, Alain Delon's son and the renowned Fabienne Babe.
A singular work, different, unique and not suitable for complacent viewers.
Book a ticket for this session
Sunday, 21 February
4 pm: Chavela, Catherine Gund, Daresha Kyi, USA / Mexico / Spain, 2017, 90', In Spanish
Using a lyrical structure, Chavela offers viewers an evocative and provocative journey through the iconoclastic life of the artist Chavela Vargas. From previously unseen interviews, filmed 20 years before her death in 2012 and peppered with Chavela's songs and heart-breaking stories as well as the myths and legends she told about herself, the film creates an emotional portrait of a woman who dared to dress, speak, sing and dream her life as she pleased, as confirmed by friends such as Pedro Almodóvar and Miguel Bosé.
The documentary also shows Chavela's strong character, her lesbianism, her friendship with Frida Kahlo and Ava Gardner, her taste for tequila and, of course, her love for Mexico, a country that, although not born there, adopted her as its own. In short, it presents the rise, fall and resurrection of a legend and a unique artist.
Book a ticket for this session
6.15 pm: Los modernos (Modern people) Marcela Matta, Mauro Sarser, Uruguay, 2016 135', In Spanish
Los modernos is closer to a novel than a lyric poem; it's a profuse film rather than a "minimal story" and spans several years with successive changes in the characters, three couples facing the dilemma created by parenthood, professional fulfilment and sexual freedom. In the purest Woody Allen style of Manhattan, the city of Montevideo, like New York, is yet another protagonist in the film and the main character is played by one of the directors in a considerably autobiographical role, while the concept of the plot has a bittersweet touch.
The film takes a confrontational look at the world of culture, with dialogues on post-modernity and art seen from a cosmopolitan perspective, without provincialism, as well as touching on issues of sexual diversity and alternative life choices to the nuclear family and a stable job. A fresh, current and surprisingly unusual film in Uruguayan cinema.
Book a ticket for this session
More information on the Fire!! website
You might also be interested in
Cinema for all the family
The Super-8 and 16 mm scene in Spain