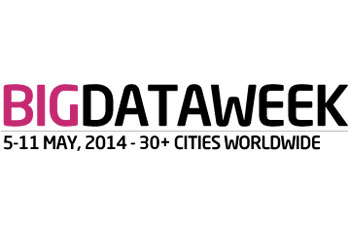 Big Data Week
The CCCB hosts the opening, the main conference, workshops and the hackathon of the second edition of Big Data Week in Barcelona, coinciding with the exhibition at the CCCB «Big Bang Data».

The exhibition "BIG BANG DATA" explores the impact of massive data on today's society with the help of over 70 artistic, cultural, scientific and social projects and opens at 19:30 on 8 May, at the close of the general conference of Big Data Week at the CCCB.
Big Data Week will explore three themes across a week of events to discover and share new ideas and technologies that will shape our future in 2014 and beyond with a mixture of workshops and discussions that examine real cases in 23 cities across three continents.
Twitter @bigdataweek #BDW14