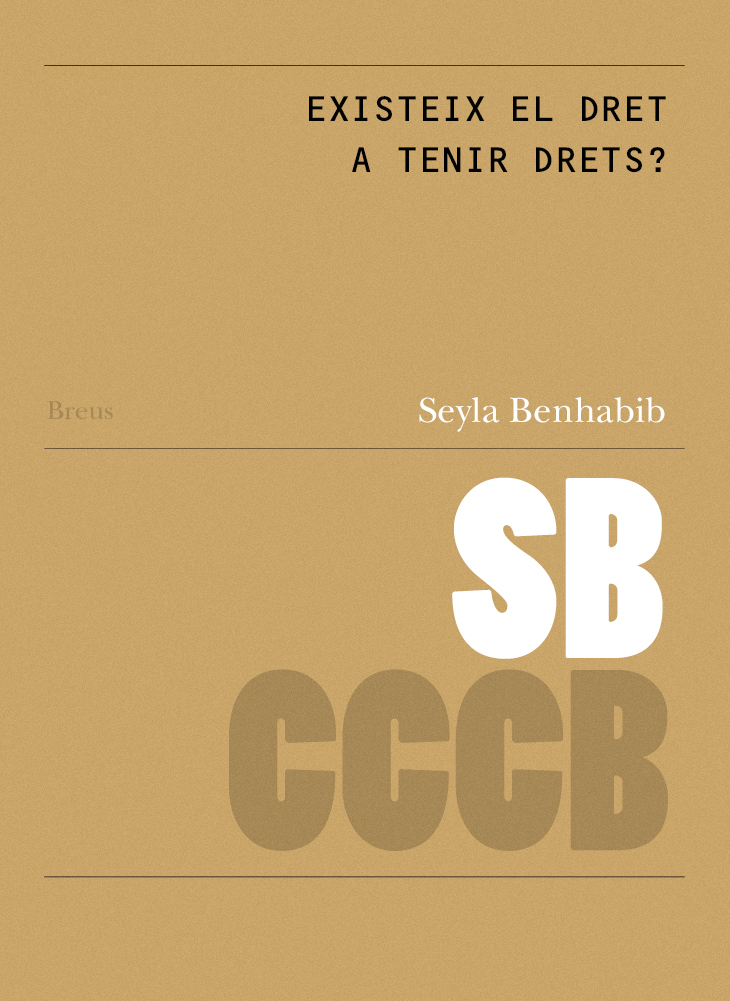 83. Existeix el dret a tenir drets? / Is there a right to have rights?
Seyla Benhabib
Breus — n. 83
«How can we rethink the interdependence between the politics and international human rights and humanitarian law beyond voluntarism and cynicism?»
Authors:
Seyla Benhabib
Publication year: 2017
Pages: 96
Dimensions: 12,5 × 17 cm.
ISBN
978-84-697-7464-9 (català / english)
Edition
CCCB