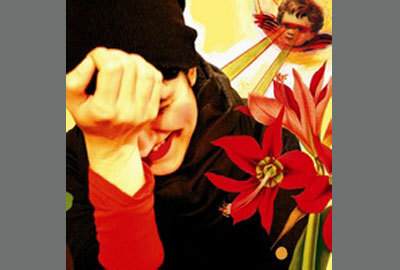 Sonia Pulido
Illustrator. A graduate in Fine Arts, she has worked as an illustrator for a number of different publications, including El País Semanal, El País de las Tentaciones, Ed. Planeta, RockdeLux and Cinemanía. She is author of the books: Cromos de luxe. Sonia Pulido (2007) and Puede que esta vez (2006) and she has held numerous exhibitions, both individual and collective in Spain, Mexico, Bolivia and Iceland.
She has received numerous awards, including the first Premio de Ilustración Injuve 2002, the XV Bienal de Ibiza "Ibizagrafic '99, the V Certamen Nacional de Grabado (1998) and the VIII Biennal of Young Artists '97, Cable Factory, Sea Cable Hall, Helsinki, among others.
http://soniapulido.blogspot.com
Contents
Animated concert: "The last human alive". Live cartoons and music.