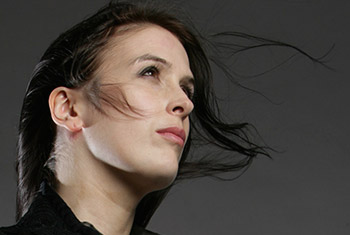 Rhianna Pratchett
Rhianna Pratchett is an award-winning, seventeen-year veteran of the videogames industry. Initially starting as a journalist for PC Zone and The Guardian, she moved into games development over twelve years ago and has now become one of the most respected writers and narrative designers in her field. Rhianna has wrestled the wild beasts of narrative for Sony, EA, SEGA, 2k Games, Ubisoft, Codemasters and Square Enix and her titles include: Heavenly Sword, Mirror's Edge, the entire Overlord series, Tomb Raider and Rise of the Tomb Raider. Her work has received one win and four nominations for the Writers' Guild of Great Britain's Best Videogame Scriptaward and a BAFTA nomination.
She is frequently named as one of the top 100 most influential women in the games industry and has spoken on numerous panels, podcasts and documentaries. She also has the rare honour of having been interviewed by both Vogue and Playboy.
On top of her work in videogames Rhianna also works in comics (notably Mirror's Edge for DC Comics and Tomb Raider for Dark Horse), short stories, film and TV. Rhianna is co-director of the Narrativia production company and lives in London with her fiancé and pair of neurotic tabby cats.
Source: Eurocon 2016
Update: 29 September 2016
Has participated in
Lecture in the frame of the science fiction convention «Eurocon 2016»