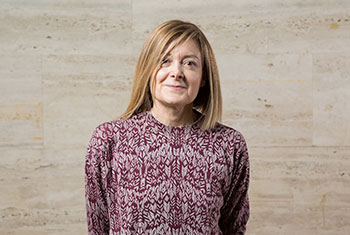 Pepa Fernández
Journalist, director and presenter of "No es un día cualquiera" on RNE
Pepa Fernández is a journalist and graduated in Information sciences from the Autonomous University of Barcelona.
She began her professional career with the Catalan radio station Cadena 13. She has worked at Catalunya Ràdio, Cadena Nova and Ràdio 4 (RNE in Catalonia) where she has directed and presented various magazine programmes. On television, she has presented game shows, specialist programmes, cookery slots and debates on TV3, TVE and BTV (Televisió de Barcelona).
Since 1999 she has directed and presented the programme "No es un día cualquiera" on RNE, a weekend magazine programme that in 2003 was distinguished with the Ondas Prize for the best radio programme broadcast state-wide, among many other prizes.
Her work has been recognised with numerous accolades, prominently including an Ondas Prize for her Professional Career (2008) "for an open, plural, non-excluding, entertaining, educated radio in which tradition and novelty embrace each other with surprising cohesion".
She is professor at the Faculty of Communication Sciences at the Universitat Ramon Llull in Barcelona, and in 2008 she published her first book, Lo que la vida enseña (La esfera de los libros).
Contents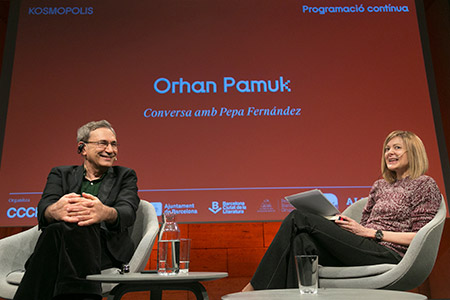 The Nobel Prize for Literature winner 2006 in conversation with journalist Pepa Fernández
Has participated in
The Nobel Prize for Literature winner 2006 in conversation with journalist Pepa Fernández