Oriol Ripoll
A game creator and teacher of Game Design
Oriol Ripoll is a game creator and teacher of Game Design at Enti (the video game school attached to the University of Barcelona). Over the last 20 years, he has created games and given workshops for all types of audience. His creative process always starts with a question – what do you want to explain? – which he uses as way to generate game narratives that allow a story to emerge and mechanisms to bring it alive.
And as a teacher, he encourages his students to tell stories and bring them alive through their games and gamifications.
He has created games for several cultural and educational organisations as well as commercial brands.
Contents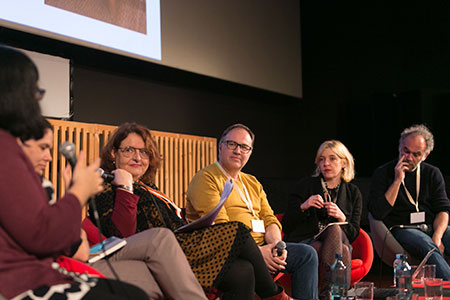 Beatriz Liebe, Daniel Calabuig, Blanca Bardagil, Ana Alonso, Oriol Ripoll and Marisol López