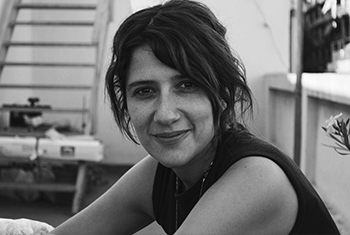 Marta Ballesta
Catalan journalist who specialises in culture and urban art projects in Barcelona.
Marta Ballesta (Barcelona, 1979) holds a degree in Humanities (UAB) and Journalism (UPF) and has studied for a Master's degree in the Arab and Islamic World (UB). She has developed her career essentially as a journalist in radio and television: Catalunya Ràdio, iCat fm, XTVL and RNE-Ràdio 4, among others. She is currently working at with Betevé in its department for digital projects and contents.
She is involved in the development and communication of urban art projects, an area in which she became interested within the context of post-Olympic Barcelona. Over the years she has made deeper inroads into the techniques, languages, visions and aims of urban art as a tool for dialogue with the surrounding environment, for social transformation and for citizen empowerment.