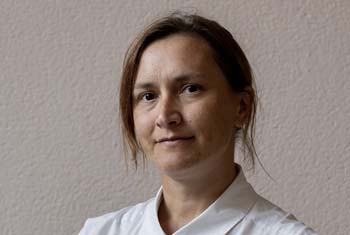 María Langarita
Langarita holds a PhD in Architecture from the Technical University of Madrid, is a lecturer in Architectural Projects at the Madrid School of Architecture.
Since 2005, she has been working with Víctor Navarro in the Madrid-based office Langarita Navarro Arquitectos, where they design, carry out research, and lead teams specialising in architecture and the city. She has received several international prizes for her work, among them Special Mention for Emerging Architect at the Mies van der Rohe Awards. She has also received several Spanish awards, including the Spanish Biennale of Architecture and Urbanism Prize, the COAM Prize, and the FAD prize for Architecture.
Her work has been selected for several national and international exhibitions and is also part of the permanent collection of the Pompidou Centre. It is included in several publications, and a monographic number of the magazine 2G has been devoted to it.
Contents
Final session of the international workshop ETSAV-CCCB
Opening session of the international workshop ETSAV-CCCB