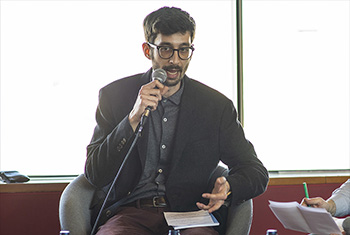 Marc Rovira
Co-founder and editor of the independent literary criticism digital magazine "La Lectora"
Marc Rovira (Barcelona, 1989) is a graduate in Catalan, Spanish and Theory of Literature and he has taken a Master's degree in Theory of Literature and Comparative Literature. He works as a secondary-school teacher and is an editor, proofreader and translator for various publishers and institutions. He also collaborates with the Escola de Lletres de Tarragona teaching creative writing.
As for his relationship with literary creation, he has written the poetry books Passejant a l'ampit d'una parpella maula (Galerada, 2009; Amadeu Oller Prize), Els ocells de la llum (Pagès, 2015; Les Talúries de l'IEI Prize) and Cap vespre (Proa, 2019; Miquel de Palol Prize for Poetry). He has translated a selection of poems by Stéphane Mallarmé and is co-founder and editor of the literary criticism digital magazine La Lectora.
Contents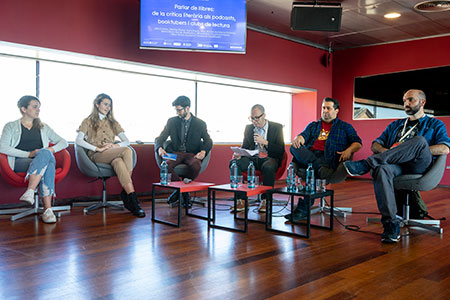 Marina Porras, Marc Rovira, Marta Botet Borràs, Ricard Ruiz Garzón, Marc Pastor y Albert Forns