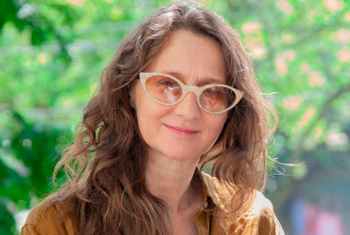 Lucrecia Martel
Lucrecia Martel (1966) is a director and scriptwriter from northern Argentina. Her four feature films, two of which were part of Official Selection of the Cannes Film Festival, have been awarded by international film festivals and acclaimed by critics, positioning her as one of the most relevant Latin American filmmakers of the 21st century.
She studied communication at the Escuela Nacional de Experimentación y Realización Cinematográfica in Buenos Aires and immediately she began directing her first short films. She worked on a series of documentaries for television before presenting her film debut.
Amongst the basic principles of its creation are the sound, the warm landscapes, and the general asphyxiation of a society in decline. Founder of the New Argentinian Cinema, her work stands out for its creation of a family universe, close, intimate, inspired by the stories of her own social environment.
In 2015 the filmmakers' career was celebrated with a retrospective of her work at the CCCB within the framework of the twenty-second edition of L'Alternativa, Festival de Cinema Independent de Barcelona.