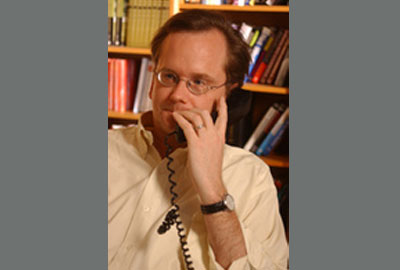 Lawrence Lessig
Lawrence Lessig is the director of the Edmond J. Safra Foundation Center for Ethics, and a Professor of Law at Harvard Law School. Prior to returning to Harvard, he was a professor at Stanford Law School, where he founded the school's Center for Internet and Society, and at the University of Chicago.
For much of his career, Professor Lessig focused his work on law and technology, especially as it affects copyright. His current work addresses "institutional corruption" — relationships which are legal, even currently ethical, but which weaken public trust in an institution.
He has won numerous awards, including the Free Software Foundation's Freedom Award, and was named one of Scientific American's Top 50 Visionaries. He is the author of Remix (2008), Code v2 (2007), Free Culture (2004), The Future of Ideas (2001) and Code and Other Laws of Cyberspace (1999). He is on the board of Creative Commons, MAPLight, Brave New Film Foundation, Change Congress, The American Academy, Berlin, Freedom House and iCommons.org, and the advisory board of the Sunlight Foundation. He has served on the board of the Free Software Foundation, the Electronic Frontier Foundation, the Public Library of Science, Free Press, and Public Knowledge. He was a columnist for Wired, Red Herring, and The Industry Standard.
Professor Lessig earned a BA in economics and a BS in management from the University of Pennsylvania, an MA in philosophy from Cambridge, and a JD from Yale.
Contents