Jean Echenoz
Winner of the Prix Médicis and Prix Goncourt, he has become consolidated as one of the major names in European literature today.
Writer Jean Echenoz (Orange, 1948) has built up a body of work of great originality and solidity that has led him to merit some of the most important awards in French literature (Medicis 1983 and Goncourt 1999).
Echenoz has always shown a notable interest in change and metamorphosis, whether through the re-reading and reinterpretation of genres: the spy novel in Lac [Chopin's Move] (Minuit, 1989), the historical novel in 14 (Minuit, 2012), the crime novel in Cherokee (Minuit, 1983) and Le Méridien de Greenwich (Minuit, 1979) and the adventure novel in Je me'n vais [I'm Off] (Minuit, 1999); or through the protagonism that in his crime novels he has granted to historical characters that revolutionised his professional fields: Nikola Tesla in Des éclairs [Lightning ] (Minuit, 2010), Emil Zátopek in Courir [Running] (Minuit, 2008) and Maurice Ravel in Ravel (Minuit, 2006).
His latest novel is Envoyée spéciale (Minuit, 2016).
Contents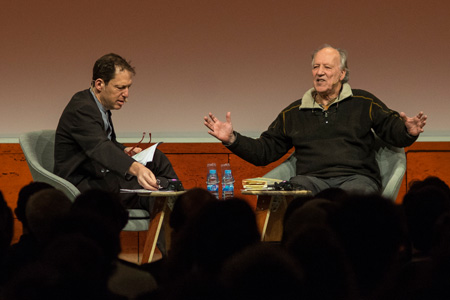 Colloquium between Jean Echenoz and Sophie Divry. Moderator: Albert Lladó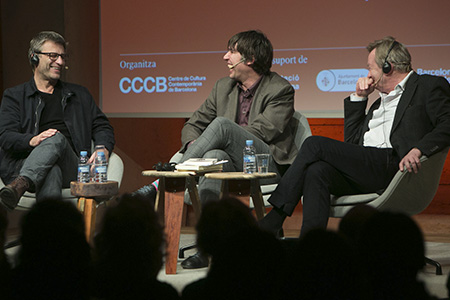 Dialogue between Jean Echenoz and Jean-Yves Jouannais. Moderator: Jordi Corominas