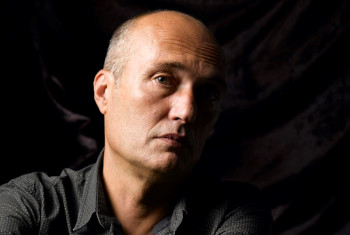 Jaime Serra Palou
Journalist and multidisciplinary artist
A journalist and multidisciplinary artist. Palou (1964) has worked for 30 years as a journalist for various leading media outlets in Europe and Latin America and now flouts the conventions of journalism, showing the same pieces published in the press in art spaces.
His approach is a paradox in content and form, as he focuses on the singular subject, using data as his raw material and infographics as his logical representational tool. This approach is diametrically opposed to the conventional method, as material and tool, hand in hand with digital technology, advance towards the replacement of the individual by a graphic depicting their variations.
A graphics columnist for some of the leading media in Spain, France, Argentina, Brazil and Mexico, Serra has worked as a creator, director and consultant to infographics departments in numerous media outlets in Europe and Latin America. His work has been shown in flagship spaces in America, Europe and Asia. He has received numerous awards and was recognised by the Society for News Design as the most influential infographer in the world in the period 1992-2012.
Participates in the exhibition "Science Friction" with installation The Movement for the Rights of Nature, 2021, produced by CCCB; and with the design based on the selection of Teresa Navas and Maria Ptqk, bacterial culture by Rubén Duro.