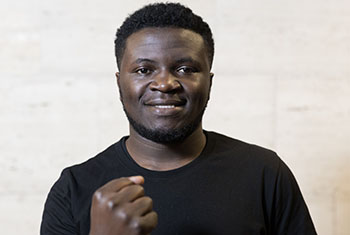 Brock Isaac Muhambya
Brock Isaac Muhambya, a civil rights militant and, lawyer, holds a master's degree in International Law from the Université de Louvain-La-Neuve. Since 2012 he has been an active participant in La Lutte pour le Changement (LUCHA), a non-violent civil society movement in the Democratic Republic of the Congo. Since its inception, this non-partisan movement has worked for social justice and democracy and combatted extractivism, repression, and corruption. From his foundation, Brock Isaac Muhambya has worked in different areas, although owing to his legal training he has focused on the defence of detained militants. He has also played a key role in bringing the movement's cause to international attention.
Contents
Africa: who Is Leading Social Change?
Has participated in
Who Is Leading Social Change?