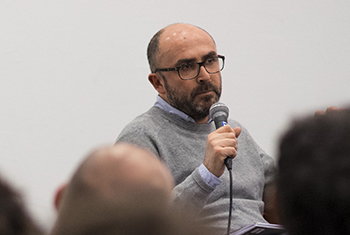 Benjamín Figueres Jorge
Co-creator of Narratores, publication and application of illustrate audiobooks.
Benjamín Figueres Jorge (Dénia, 1966) studied Dramatic Art at the ESAD in Valencia. He worked in theatre, and has written, produced and directed short films, as well as being an actor and dubbing manager. At Kilohercios&Decibelios SL, and with his partner Milton Font, they produce audiobooks for Audible, Storytel and other platforms and publishers and created Narratores, their publishing brand, with the intention of offering new experiences and contents with audiobooks such as illustrations and text-audio synchronisation.
Contents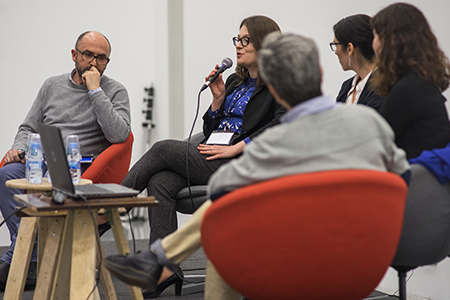 Round table with Irene Fortes, Benjamín Figueres, Paulina Wardęga, Juliana Rueda. Moderator: Javier Celaya