Beatriz Martin Vidal
Beatriz Martin Vidal (Valladolid, 1973) graduated in Fine Arts from the University of Salamanca. She has worked in editorial illustration for the last ten years and has worked on over thirty books for national and overseas publishers. She has won various prizes for illustration and was selected for the exhibition on illustrators at the Society for Illustrators in New York 2009.
She is currently working on her own illustrated albums. In Spain she has published with Thule Caperuza (2016), Enigmas (2016), Querida tía Agatha (2017), and Pájaro (2017). Her latest book, El truco más asombroso del mundo (2018) obtained a mention of honour at the Illustrated Album competition at the Biblioteca insular de Gran Canaria in 2017.
Contents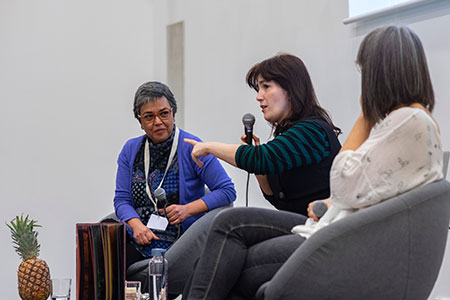 Mon Mas, Beatriz Martin Vidal i Martha Escudero