Exhibition
World Press Photo 2020
International Photojournalism Exhibition
The Photographic Social Vision Foundation is organising, for the sixteenth time, the best-known photojournalism exhibition worldwide, which brings together all the winners of the World Press Photo photography and digital narrative competitions.
The exhibition presents all the prize-winning photographs and multimedia pieces, the majority of them unpublished in Spain, and chosen for their exceptional visual quality. They offer different perspectives on global current affairs. This year, three Spanish photographers are among the prize-winners: from Barcelona, Ricard García Vilanova and Ramon Espinosa, and from Seville, Antonio Pizarro Rodríguez.
The Barcelona experience goes beyond the mere observation of the winning works, as they are complemented with a carefully chosen programme of parallel activities open to the public, designed to generate debate and to examine in greater depth the themes of the winning projects. Furthermore, there are also a series of especially highly recommended guided tours, aimed at schools, companies and the general public, which will enrich the understanding of the exhibits and offer enlightenment regarding the values and challenges of photojournalism today.
This year, the context caused by the pandemic and the consequent reduction in capacity means that these activities cannot be held in their usual format. For this reason, a commitment has been made to the digital format. For the first time it is possible to enjoy online guided tours through Filmin (open for subscribers and for rent for non-subscribers to the platform) and various exclusive contents through the website World Press Photo Barcelona.
World Press Photo of the Year
Straight Voice © Yasuyoshi Chiba, Japan, Agence France-Presse
Nominees for the World Press of the Year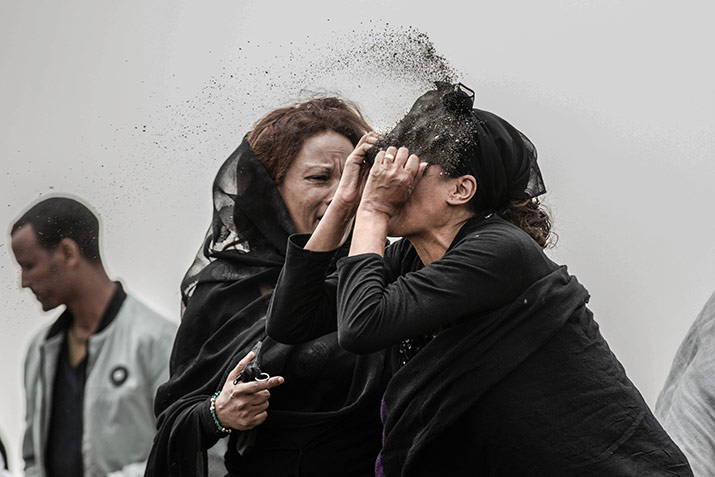 Relative Mourns Flight ET 302 Crash Victim © Mulugeta Ayene, Ethiopia, Associated Press
Clash with the Police During an Anti-Government Demonstration © Farouk Batiche, Algeria, Deutsche Presse-Agentur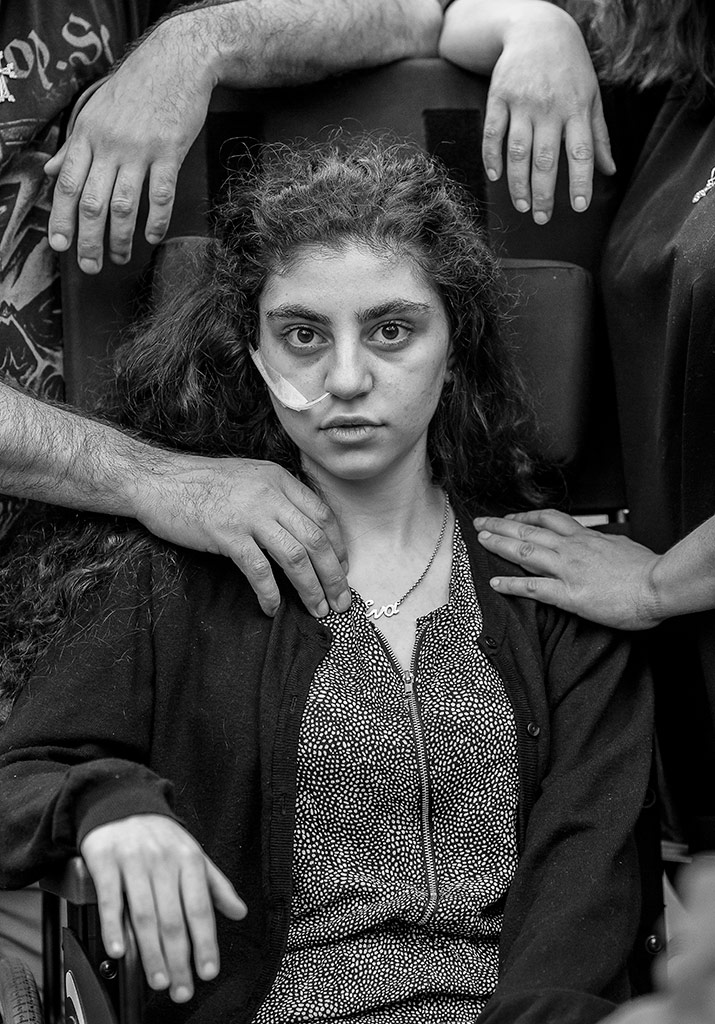 Awakening © Tomek Kaczor, Poland, for Duży Format, Gazeta Wyborcza
Injured Kurdish Fighter Receives Hospital Visit © Ivor Prickett, Ireland, for The New York Times
Nothing Personal - the Back Office of War © Nikita Teryoshin, Russia