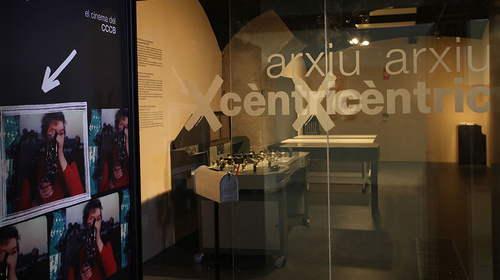 Sold out
Xcèntric 2019
Xcèntric Archive. An introduction to experimental cinema
Guided visit
Audiovisuals
Free
In Autumn, we offer guided visits free of charge that work as an introduction to experimental cinema as well as a way to discover the Archive's content. They will be presented by Xcèntric's programming team. 
Dates:
- Tuesday September 24
- Thursday October 3
- Thursday October 24
- Saturday November 16
- Saturday November 30
To attend, it is necessary to send a prior email to xcentric@cccb.org specifying the chosen day for the visit. Mails will be read up to 24 hours prior to each activity.
You might also be interested in
Screening in the framework of the exhibition "Gameplay"