Write and Survive: Press Freedom in Russia
Tribute to Russian journalist Anna Politkovskaya
Debate
Free
The tribute will also include a talk "
Write and survive: Press Freedom in Russia
", by the journalist and former TV3 correspondent in Russia and Eastern Europe, Llibert Ferri, with Oleg Panfilov, Director of the Centre for Journalism in Extreme Situations, Moscow.
The book is produced in coordination by the Catalan PEN Club, the Lliga dels Drets dels Pobles and the Federació Catalana d'ONG pels Drets Humans, and published by Editorial Aresta.
It is a compilation of 10 articles by Anna Politkovskaya, most of which were published in Novaya Gazeta, the newspaper for which she worked. The selected articles reflect various key moments in the history of the Chechen conflict which Politkovskaya documented with such hard work and dedication.
The book is aimed at everyone interested in discovering the work of this journalist and tireless defender of human rights or reading a critical view of the conflict in Chechnya and present-day Russia.
You might also be interested in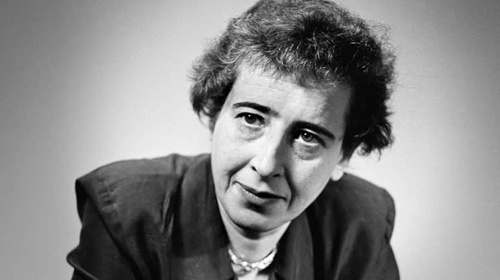 Simona Forti, Zeynep Gambetti and Linda Zerilli
Words inherited from Hannah Arendt
When information is a war weapon