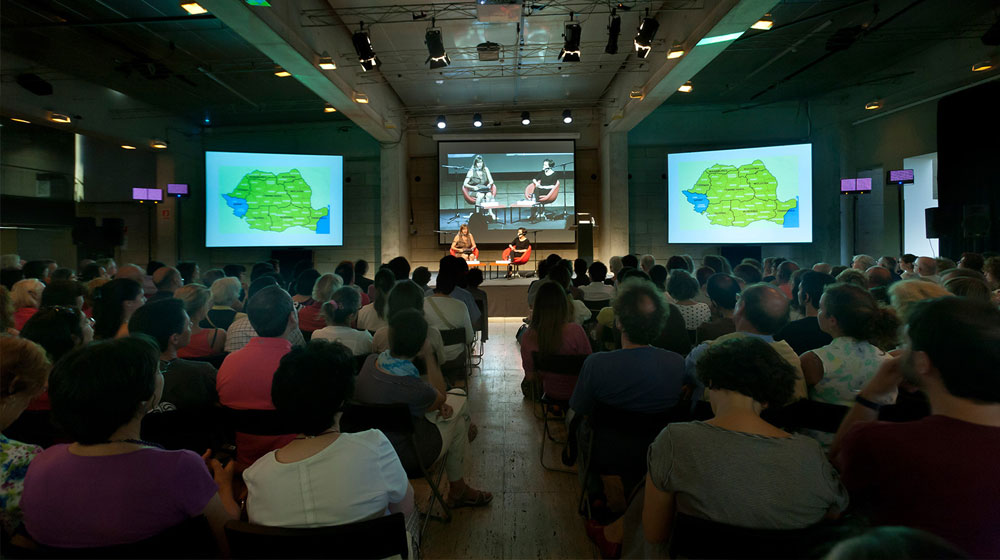 NOW 2010
What can be done with an iPhone?
Mobile app workshop
Debate
Free
Introductory course to the applications for iPhone where the basic elements of the SDK (software development kit) programming of iPhone are taught.
The course is addressed to artists and programmers with knowledge of object programming who wish to get in the world of the applications of iPhone.
The base to work will take place at the Raval quarter: the attendants will develop and application in order to position the musical extracts of the video clip course by means of Google Maps, so they can create an emotional tour around the quarter that can be visualized on the screen.
Thursday the 25th, Friday the 26th, Saturday the 27th, at 11 am. Hall
ATENTION: EACH PARTICIPANT MUST CARRY THEIR OWN LAPTOP WITH VIDEO EDITION SOFTWARE TO THE WORKSHOP
You might also be interested in
A Continent Made of Words